Frisco Jazz
Archival Rarities

The best and rarest of the archival jazz recordings heard on these pages will soon be available for purchase through sites like Amazon, i-tunes, Pandora, etc) from Grammercy Records in partnership with Dave Radlauer.


Forthcoming:
Frank Goudie on the West Coast Vol. 1-2








Available in digital pre-release on i-Tunes.



Frank "Big Boy" Goudie on the West Coast, 1958-63,


Vol 1-2:
Combos, Jazz bands, Jams and Pier 23 Broadcasts









Featuring Bob Mielke, Bill Bardin, Ray Ronnei, P.T. Stanton, Amos White, Robin Hodes, Byron Berry, Dick Oxtot and Bill Erickson in sessions from Monkey Inn, Bagatelle, Berkeley Jazz house, Dick Oxtot's home and Pier 23 jams and broadcasts from the San Francisco waterfront.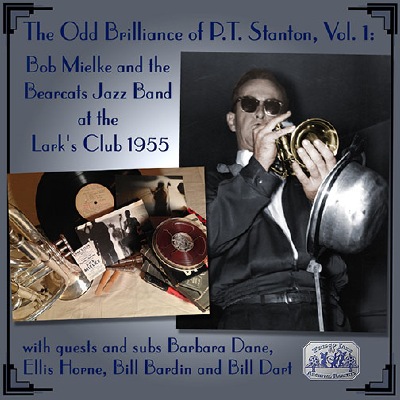 Forthcoming:

Frisco Jazz Archival Rarities offers previously unissued recordings from live performances, jam sessions and private tapes.

Recorded mostly in the Bay Area 1940-80, this is lost sound from a boisterous musical culture that created an independent jazz style of its own focused on San Francisco and the west coast.


Now Available: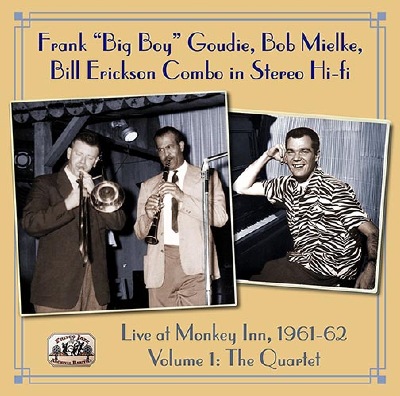 Frank "Big Boy" Goudie, Bob Mielke, Bill Erickson combo in Stereo Hi-fi
Live at Monkey Inn, 1961-62, Vol 1-3

Five hours of music from the legendary Monkey Inn combo of Bill Erickson.

Available now on Amazon.com and i-Tunes digital.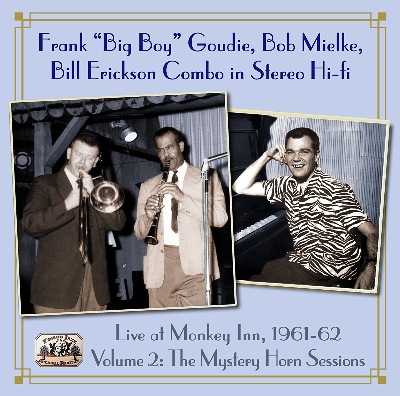 Now available at Amazon and i-Tunes digital.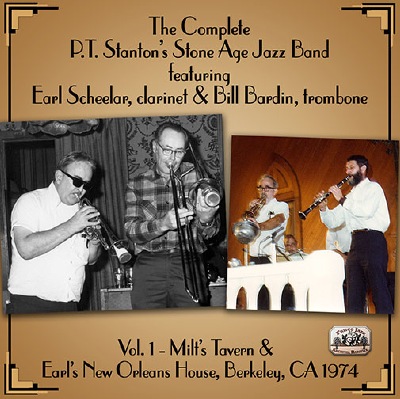 Now available on CD or digital download at Amazon and i-Tunes:


The Complete P.T. Stanton's Stone Age Jazz Band,
Concerts 1974-78,
Vol 1-3


Culled from hours of concert tapes featuring Earl Scheelar (clarinet) and Bill Bardin (trombone)


Forthcoming titles include: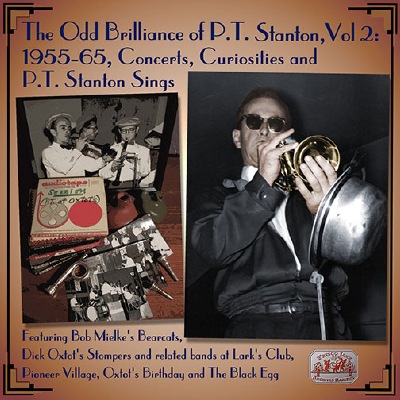 Forthcoming:

The
Odd Brilliance
of
PT Stanton, Vol 1-3

Unissued Bearcats Lark's Club, Transcriptions Concerts, Gigs and Jam Sessions, 1955-77

Featuring Bob Mielke, Frank "Big Boy" Goudie, Bill Carter, Bunky Colman, Bill Napier, Pete Allen and Dick Oxtot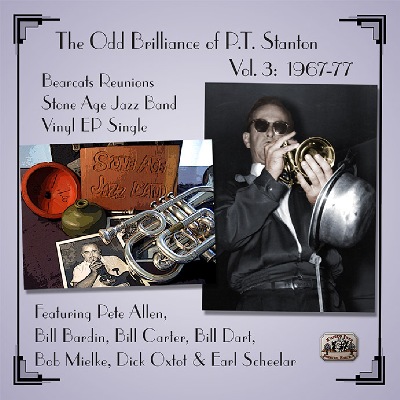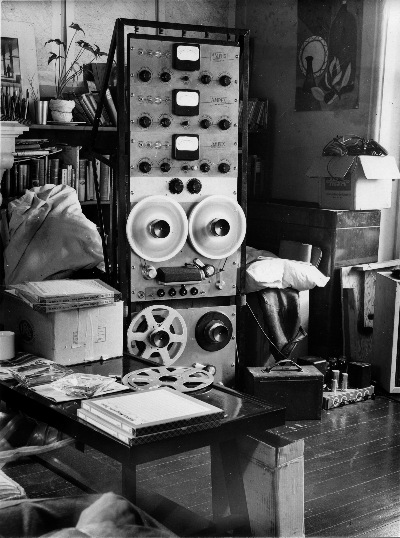 There is no evidence that the music to be released on FJAR was produced using Stan Page's monster Ampex rig, pictured here on loan to Bob Mielke.

But it's possible because Page was a noted photographer, jazz recordist and audio enthusiast who was a Bearcats fan.

Sadly, Stan Page lost all his tapes, photos, negatives, and presumably his Ampexes in the 1991 Oakland Fire.

Mielke collection