This Cowboy Jazz and Hillbilly Swing page is under construction.

Meanwhile please enjoy this JAZZ RHYTHM programming:

COWBOY JAZZ & HILLBILLY SWING

A series featuring Western Swing by Bob Wills and his Texas Playboys, Light Crust Doughboys, Milton Brown, Smokey Wood, Hot Club of Cowtown and others.

In the 1930s powerful jazz influences infected the string bands of Texas and the Southwest. Blending saxes and brass; hot jazz fiddle; swinging dance rhythms, Dixieland and Blues with rural string band sounds created Western Swing: a widely popular regional hot music. It may sound country . . . but it's pure jazz and blues.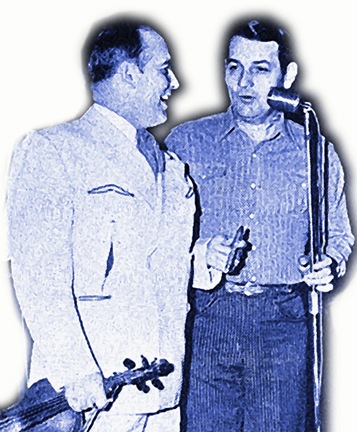 COWBOY JAZZ Promo

COWBOY JAZZ 1A.mp3
COWBOY JAZZ 1B.mp3

COWBOY JAZZ 2A.mp3
COWBOY JAZZ 2B.mp3

COWBOY JAZZ 3A.mp3
COWBOY JAZZ 3B.mp3