JAZZ RHYTHM programs on various topics.
Enjoy!


Food Songs

A feast celebrating the gustatory joys of food with songs good enough to eat by Slim Gaillard, Fats Waller, Louis Jordan, Bob Wills Marty Grosz, the Boswell Sisters, Diana Krall, Tommy Dorsey's Clambake Seven, and more.

FOOD SONGS 1A.mp3
FOOD SONGS 1B.mp3

FOOD SONGS 2A.mp3
FOOD SONGS 2B.mp3

FOOD SONGS 4B.mp3
FOOD SONGS 4A.mp3

FOOD SONGS 5A.mp3
FOOD SONGS 5B.mp3


Train Tracks
Railroad songs in Jazz, Blues and Swing by Jay McShan, Louis Jordan, Leadbelly, Duke Ellington, Louis Armstrong & a very rare Dave Brubeck 78 rpm disc

TRAIN TRACKS 1A.mp3
TRAIN TRACKS 1B.mp3

TRAIN TRACKS 2A.mp3
TRAIN TRACKS 2B.mp3


Vocal Harmony Groups

Featuring the Boswell Sisters, Andrews Sisters, Spirits of Rhythm, The Mills Brothers, Andrews Sisters & the Delta Rhythm Boys.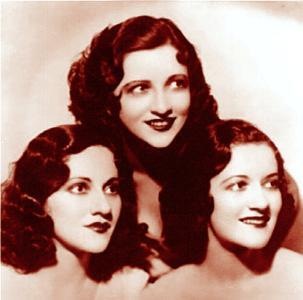 VOCAL HARMONY 1A.mp3
VOCAL HARMONY 1B.mp3

VOCAL HARMONY 2A.mp3
VOCAL HARMONY 2B.mp3




The Boswell Sisters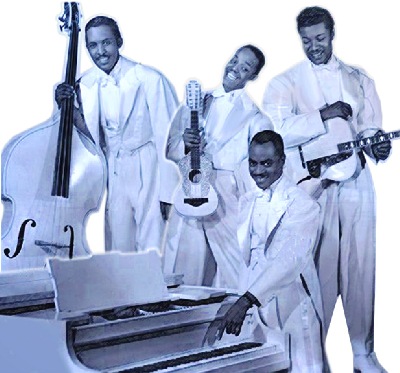 Cats & the
Fiddle
(bass fiddle that is)

Pioneers of Vocal Harmony

Pioneering vocal harmony groups featuring Cats and the Fiddle, Boswell Sisters, The Mills Brothers, Golden Gate Quartet, Tonic Vintage Vocals and Manhattan Transfer.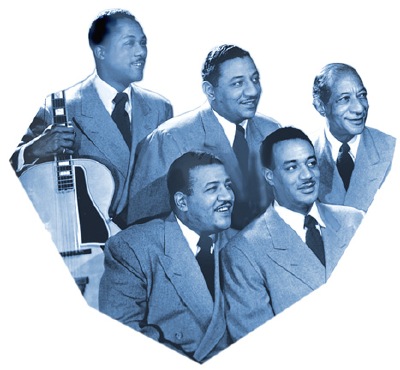 The Mills Brothers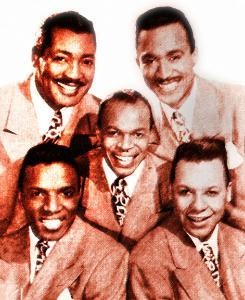 PIONEERS OF VOCAL HARMONY 1A.mp3
PIONEERS OF VOCAL HARMONY 1B.mp3

PIONEERS OF VOCAL HARMONY 2A.mp3
PIONEERS OF VOCAL HARMONY 2B.mp3




Delta Rhythm Boys
(right)



DUTCH SWING COLLEGE
Europe's most famous Dixieland band recalled by Chris Vonk who studied with its founder, Peter Schilperoort.

DUTCH SWING COLLEGE_1A.mp3
DUTCH SWING COLLEGE_1B.mp3

DUTCH SWING COLLEGE_2A.mp3
DUTCH SWING COLLEGE_2B.mp3


New Years Eve with LORD BUCKLEY
Spoken-jazz performer Lord Buckley was one of the most outrageous monologists, raconteurs, and personalities of the 20th Century. Besides other word-jazz you'll hear a never previously broadcast performance of his Royal Highness.

New Years with Lord Buckley 1A.mp3
New Years with Lord Buckley 1B.mp3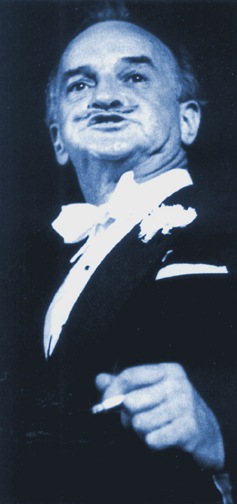 His Royal Hipness
Lord Buckley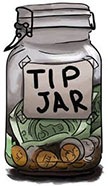 Tip Jar

This site is free. But you can help sustain it, and encourage me with donation to the tip jar. Secure payment through PayPal is anonymous, except that I will see your e-mail address.

Donation $5.00
Donation $10.00
Donation $20.00
Donation $35.00
Donation $50.00
Donation: You decide