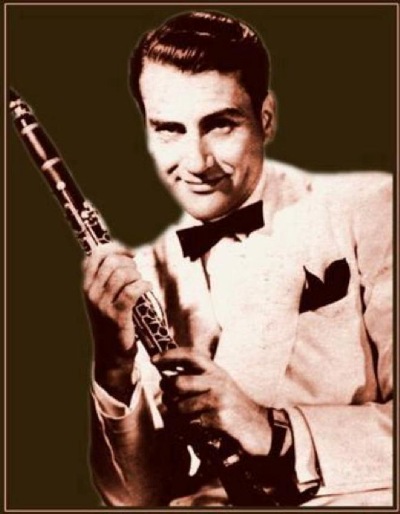 ARTIE SHAW
A Journey of self-discovery




Before his huge success in the late 1930s Artie Shaw was just another hardworking, very talented musician. Music was actually his second career choice which he initially entered only to make enough money to follow his real aspiration, which was to become a writer. On his way to simply earning a living, deeper involvement in music seized the fertile mind and willing heart of Arthur Jacob Arshawsky.

During his nearly two decades in the entertainment business, the music always came first. For Artie Shaw, fame, fortune and becoming an American icon were harmful to his primary drive: which was to create music.


Artie Shaw Redux
Contains interview clips of ARTIE SHAW, with guest reader, PETER COYOTE.

Pt. 1 - Introduction and overview

ARTIE SHAW 1A.mp3
NIGHTMARE -- 1938
BEGIN THE BEGUINE -- 1938
FRENSI -- 1938
IT HAD TO BE YOU -- 1938
BLUES IN NIGHT -- featuring Hot Lips Page, vocal & tpt, 1941
ANY OLD TIME -- featuring Billie Holiday, vocal, 1938
LITTLE JAZZ -- featuring Roy Eldridge, 1945
SUMMERTIME -- 1945
MY BLUE HEAVEN -- Live radio broadcast, NYC, 1939

ARTIE SHAW 1B.mp3
STAR DUST -- radio broadcast, 1940
ROSE ROOM -- radio broadcast, 1939
SOFTLY, AS IN A MORNING SUNRISE -- radio broadcast, 1939
RIDGE DRIVE -- Grammercy Five, 1940
SUMMIT RIDGE DRIVE -- Grammercy Five, 1954
TRAFFIC JAM -- 1939



Artie Shaw Redux
Pt. 2 - A complicated life and career

ARTIE SHAW 2A.mp3
AT SUNDOWN -- Live, 1939
THE HORNET -- 1945
NOCTURNE (excerpt) -- 1941
APRIL IN PARIS (excerpt) -- 1940
MOONGLOW (excerpt) -- CD AJA 5113
SERENADE TO A SAVAGE -- 1939
GO FLY A KITE -- vocal by Tony Pastor, 1939
DON'T TAKE YOUR LOVE FROM ME -- vocal by Lena Horne, 1941
S'WONDERFUL -- 1945 arr by Ray Coniff

ARTIE SHAW 2B.mp3
COMES LOVE -- vocal by Helen Forrest 1939
MOON RAY -- vocal by Helen Forrest 1939
THERE'LL BE SOME CHANGES MADE -- Oran "Hot Lips" Page, trumpet 1941
ST. JAMES INFIRMARY (Pts. 1 & 2) -- Oran "Hot Lips" Page, trumpet and vocal 1941
SPECIAL DELIVERY STOMP -- Grammercy Five, 1940




Artie Shaw Redux
Pt. 3 - Further exploration of Shaw's music, and his life after music

ARTIE SHAW 3A.mp3
BEGIN THE BEGUINE -- 1938
CHANTEZ-LES BAS (Sing it Low) -- 1940
HOLD YOUR HAT -- radio broadcast, Christmas day 1938
SHINE ON HARVEST MOON -- radio broadcast 1938
TIME OUT -- Radio Broadcast 1938 New Years day 1939
MELANCHOLY MOOD -- vocal, Helen Forrest, 1939
CARIOCA -- Radio broadcast, Boston, MA, 1939

ARTIE SHAW 3B.mp3
BACK BAY SHUFFLE -- live, 1938
DEEP PURPLE -- vocal Helen Forrest, 1939
DANCING IN THE DARK -- 1941
LOVER COME BACK TO ME -- 1939
DON'T TAKE YOUR LOVE FROM ME -- Grammercy Five, 1954
NIGHTMARE (theme) -- 1938


SHAW ON PLAYING AN INSTRUMENT:

"So you're trying to play a horn, and here's this clumsy series of keys on a piece of wood and you're trying to manipulate them with the reed and the throat muscles, and what they call an embouchure. You're tryin' to make a sound that no one ever got before, or a combination of sounds creating . . . an emotion finally.

It's like asking a poet, how do you get this combination, how did you get these words? Well you do that in music. You're trying to take notes and make them come out in a way that moves you. If it moves you, it's gonna move others: if you know it's right and you feel: 'this is something I meant.'

That happens. But very rarely does it happen, and you remember it for the rest of your life. What can I say, it's the most exuberant experience you can have. It beats sex. It beats great food. It beats anything."

CONFLICT WITH SUCCESS

Because of his frequent departures from the music business, Shaw is sometimes perceived as temperamental. Actually, he simply resented non-musical distractions that threatened to compromise his music: demands of the record companies, the privacy-invading hassles of celebrity, and the limiting expectations of fans.

His huge successes of 1938-40 sucked him into a maelstrom of celebrity that would test the strongest personality. At the peak of success his reported income was $30,000 week in 1938! It was surely stressful and overwhelming for Shaw. An intelligent, erudite and well-read person coping with a punishing schedule of appearances, performances, travel, recording and broadcasting, not to mention the publicity and hysterical adulation.

**************************************************

SHAW ON SUCCESS:

"Success is a very big problem, bigger than failure. You can deal
with failure. but success is an opiate and you get very confused. Things happen that you have no preparation for, money comes in and people throw themselves at you. And you don't know what you're into. It becomes nuts, I couldn't handle it, I didn't know what to do with it.

It was heady, a very heady dose, it's like getting drunk or getting high, a rush, alot of people love it. Sinatra wouldn't live without it. Alot of people who have it have nothing but that in mind.

In my case it got in the way. I still wanted to play music and the audience was saying, 'play what you're playing, play the same thing over and over, we like that.'

For example 'Begin the Beguine,' which became an albatross around my neck. I loved it originally, I made a good record of it. But, the audiences didn't understand, I was through with that, let's get on. And they never could get it through their heads that what they liked was something I was doing on my way to getting better."




ARTIE SHAW INTRO Pt. A (mp3)

ARTIE SHAW INTRO Pt. B (mp3)

ARTIE SHAW SELF-DISCOVERY (mp3)

ARTIE SHAW CONCLUSION (mp3)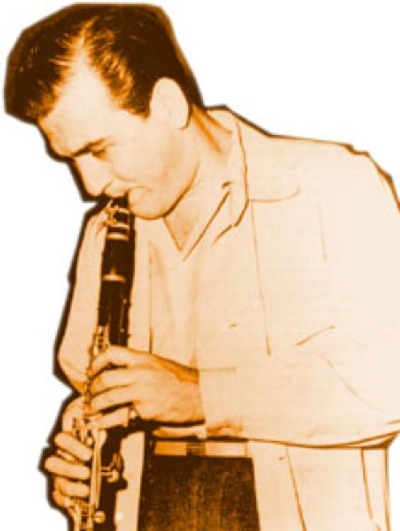 SHAW HIRED GREAT TALENT

From an early date Shaw recognized great talent when he saw it and hired many remarkable musicians and guest stars:

* Oran "Hot Lips Page: a charismatic trumpeter and singer from the hard-knocks Kansas City school of jazz

* Roy Eldridge: "Little Jazz" an ebullient stage personality and
one of the supreme trumpet talents of the Swing era whose sound pointed the way toward Bop.

And while Benny Goodman frequently receives credit for racially integrating his band, most of us know that plenty of jazz musicians mixed it up as wel, Artie Shaw included. He was a pioneer in hiring Black musicians into his bands: Benny Carter, bassist Billy Taylor & Red Allen among many others.

One of his most daring attempts to integrate his band was hiring singer Billie Holiday. He admired her as a singer and courted her as a female. But ultimately he could not shield her from the racist assaults of America in the 1930s.

SHAW ON BILLIE HOLIDAY:

"Well, I knew Billie Holiday from my years around Harlem, when I was learning my own trade, when I would sit in with Willie "The Lion" Smith and guys like that and sit in with all the bands, Chick Webb and all these fellas. They were friends of mine. and Billie was a kid around singing, and I said to her one time, 'Someday I'm gonna have a band, you're gonna sing in it." She said, 'yeah, that'll be the day.'

But came the time when I had a band and I'd gone through a lot of singers and I couldn't find anybody who matched that band. Found out that Billie was out of work. So I drove down to Harlem one night from Boston and I said to her, 'come on, you're gonna join my band. She said, 'oh, come on.' And i said, 'yeah, get dressed, let's go.' This is the middle of the night. She got dressed, came with me, we rehearsed a couple of tunes. The next day she was part of the band.

She was very young and healthy at that time. She he wasn't on anything, oh a little marijuana, now and then, you know, but everybody did that.
She was a very down to earth girl, she knew what she was doing. All the men in the band knew what they were doing, and they all respected her, she respected them. She was part of the band."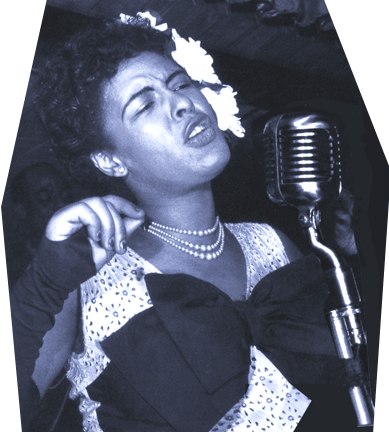 INFLUENCES ON SHAW

The influences on Artie Shaw's music can be somewhat surprising. a As a young man he studied classical clarinet, but after hearing Louis Armstrong's Hot Five, he wanted to play jazz. He also mentioned Willie "The Lion" Smith and Chick Webb as inspirations.

SHAW ON THE INFLUENCE OF BIX & LOUIS:
"I heard Bix and Trumbauer and I said, 'those are the guys' . . . Bix and Trumbauer, they were the exemplars.

"The first Louis Armstrong record I stumbled on was "Savoy Blues." I can sing it for you right now, I can write out his whole solo.

And something about that, I realized I was no longer playing music. I was playing an art form, something bigger than music, and I had to learn what that was all about. It had its own inner structure. I couldn't have used words like that. But I knew there was somethin' goin' on there that I had to figure out. All of this was inarticulate, very chaotic in my mind.

I went to see Louis Armstrong in Chicago, I made a pilgrimage . . . and sat on a rug-covered bandstand and just waited . . . and he came on. The first thing he played was "West End Blues."

And I heard this cascade of notes coming out of a trumpet. No one had ever done that before. And so I was obsessed with the idea that this was what you had to do. Something that was your own, that had nothing to do with anybody else. I was influenced by him, not in terms of notes, but in terms of the idea of doing what you are, who you are."

I haven't been able to confirm the story that Artie Shaw at one time knew Bix Beiderbeke well enough that the two shared a room. Like Bix though he discovered the modern Twentieth century composers Stravinsky, Debussy, Ravel, and Bartok and sought to incorporate their ideas into jazz. and his interest in Classical music continually resurfaced throughout his career.

One of Shaw's first high-profile public appearances was in the mid-1930s leading a band at a "swing concert" on Broadway in New York City where he put together a rather striking ensemble that included a string quartet. It was well received and has been cited as one of the first examples of "Third Stream" music: that is, a blending of jazz and classical.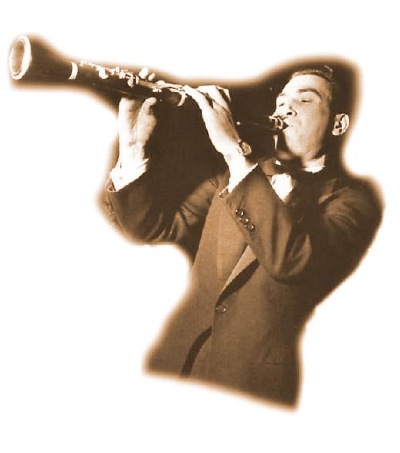 PIONEERING THIRD STREAM MUSIC

Once Shaw had established a successful and popular big band he became the first to convincingly blend a large string section -- 13 to 15 strings -- with swing jazz. "April in Paris" is one of his typically skilful fusions of strings and jazz horns. Another is his rather theatrical, almost classical rendition of Gershwin's "Summertime," featuring trumpeter Roy Eldridge. By the way it was Shaw who first convinced Eldridge to use the plunger mute: Ray had been reticent to "copy" the sound of Ellington's trumpeters who created that sound -- but did so at Artie's insistence. Ray later admitted to Shaw that Artie had been correct in pointing him toward developing his own signature with the plunger mute.

Shaw was able to successfully explore "Third Stream" music: the fusion of Jazz and Symphonic form, adding instruments like french horn, oboe, violins and cellos. He successfully brought these elements together in an organic whole, expanding the Jazz and Swing palette by adding a symphonic dimension -- without losing a sense of swing.

He stubbornly refused to recognize any distinction between jazz and concert music saying: "music is music after all. Think of Jazz as a tributary to the main river that we call music."

SHAW ON CLASSICAL VS. JAZZ MUSIC:

"I have a letter from a violinist who worked in my first band, a string quartet based jazz band. And he wrote me a letter saying that he had gone through all the conservatories he could think of. And he thought he knew somethin' about music by the time he joined my band.

He said he learned more in the first rehearsal than in all the years he'd been playing violin. Because I was talking about music, not about notes -- not about how you play them -- but where they fit in with the rest of the band. You're playing with other people."

ARTIE SHAW v. BENNY GOODMAN

What set Artie Shaw apart from other swing bands and bandleaders was that he had terrific tone, technique and style as a clarinetist. Though not as jazzy or hot as Benny Goodman, Shaw had great style, musical balance, and a rich, fully developed tone.

His technical achievements as a clarinet player drew from his background as an alto saxophonist. Commentator Dick Sudhalter in his book Lost Chords has pointed out a certain Jewish flavor. And Shaw trained himself to keep his tone full right up into the highest register of the clarinet where other players' clarinet tones thinned out or became screechy.

Other factors setting Artie Shaw 's orchestra apart from other large swing bands were:

* a lively spirit and swing: listen especially for the distinctive fullness and coherence in his sax sections.

* his commitment to broadening the range of big band orchestration through superb writing and arranging.

The difference between Shaw and Goodman -- as Shaw perceived it -- was that Goodman primarily "played clarinet"; while he primarily "played music."

SHAW ON BENNY GOODMAN:

"Benny Goodman and I worked together quite a while in radio. He was a weird guy. I talked to his brother, Freddie, who ran my band one time, and I said, 'What was Benny like growing up?' He said, 'stupid.'

I said, 'Oh, come on. He couldn't have been totally stupid, he's . . . look what he did with a horn.' Cause he was a superb technician.

And Fred said, 'That's what he did, he did nothin' else.'
It's like, he's . . . not exactly an idiot savant, but something like that. It's what he knew. There was nothing else.

Benny Goodman once said to me, 'This thing will never let you down.' Which was a strange thing to say about a piece of wood with some keys on it. I didn't think of it as holding you up. But that's what he saw in the clarinet.

And I think it was his life. He focused on that and he did it extremely well. But his problem was he had a limited vocabulary in music. Altered chords were something beyond his perception. If you listen to his playing, it's superb . . . but it's limited."

CLARINET EMERITUS

By the end of the '40s Shaw was again disenchanted with popular music. He switched to classical clarinet, studied, performed and recorded music of the Symphonic clarinet literature -- by Debussy, Shostakovich Gershwin and others. His career as a concert soloist culminated in a performance of the Mozart clarinet concerto with Leonard Bernstein and the New York Philharmonic.

Shaw's small band known as the Grammercy Five -- a sextet actually -- was a great small jazz combo named for the New York phone exchange of that day. The original Grammercy Five included trumpeter Billy Butterfield; drummer Nick Fatool; and the unusual inclusion of a harpsichord played by Johnny Guarnieri. Shaw disbanded and revived Grammercy a couple times . . . and it was always a stellar chamber music Jazz ensemble.

His last session as a jazz musician was an early 1950s Grammercy Five that included younger Progressive musicians: pianist Hank Jones and guitarist Tal Farlow. That was in 1954 which was the year Shaw gave up performing jazz for good, though he stayed involved in classical music for a few more years.

SELF-IMPOSED EXILE

Eventually though, Shaw sought peace and quiet on his dairy farm in upstate New York, tried to evade the public eye and began to fulfilling his desire to write. So depending on whether you view the glass as half full or half empty, Shaw didn't quit music so much as return to his first love: "I didn't stop playing, I began writing."

His autobiographical memoir called, The Trouble with Cinderella, was published to critical acclaim in 1953. But the "Red scare" in the form of investigations by the Congressional House Un-American Activities Committee soon dragged Shaw most unwillingly back into the public limelight. Artie felt so violated by the unfounded accusations against him that he left America to self-imposed political exile in Spain for several years.

His wife during the late Fifties, Evelyn Keyes, has described Shaw's many enthusiasms: mastering chess and crafting his own chessboards; making his own guns and ammunition; becoming a crack marksman; wood carving, painting, ice skating . . . even fixing the household appliances.

In the '60s Shaw returned to the United States, to Southern California where he settled -- reclusively at first. But he eventually re-emerged as a scholarly music commentator: lecturing and giving seminars on college campuses about art, culture and music. Occasionally he dabbled in music or granted interviews to set the record straight about his past, or to offer clarifying insights on the early days of jazz and big band swing.

After he began giving seminars Shaw received more than one honorary degree, and continued to build his remarkable book collection which exceeded 15,000 volumes.

As an author, much of Shaw's work is memoir or thinly disguised autobiography -- including several short stories and a unpublished novel, revealingly titled: "The Education of Albie Snow."

Later in life Artie Shaw became very active as a book collector and writer; a much sought-after lecturer and commentator on American culture and the arts; and he selectively granted interviews, including his excellent contributions to the "Ken Burns Jazz" documentaries. (In my opinion he was one of the highlights of the Burns series.)

CODA FOR AN AMERICAN GENIUS

While it's still soon for a proper biography of Shaw who died at the very end of 2004, I suspect that more than one are in the works.

In his last two decades Artie was a perceptive & opinionated observer of the music business, American life and his own place in our culture. Clearly Artie Shaw was a remarkable man, a fabulous musician and certainly a guy who thought for himself. He refused to go along with anything that he thought interfered with his desire to express himself in music.

It does seem to me that, in the end, Artie Shaw did arrive at his destination: an understanding of himself and his place in the world. His life was truly a remarkable journey of self-discovery.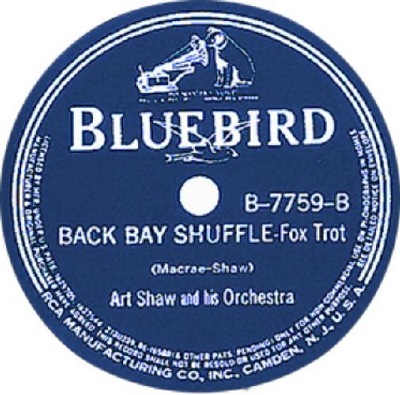 Here's a short, fun self-published book on Artie Shaw:

Who Is Artie Shaw...and why is he following me? by Ferdie PachecoIn this delightful short book, the late Ferdie Pacheco is surprised to find himself invited to meet the notoriously reclusive Artie Shaw, his youthful hero and lifelong preoccupation. In a few deft strokes he sketches an intimate close-up while placing Shaw in the broader context of American society. A fine coda for a remarkable musician, cultural icon and complex genius.

Available at Amazon.com

LINKS:

Artie Shaw: Born 100 Years Ago on NPR

Get To Know Clarinetist Artie Shaw NPR

A Tribute to Artie Shaw: Archived interview with Terry Gross

Artie Shaw at Legends of Big Band History website

Artie Shaw on Wikipedia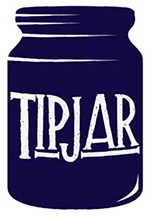 Tip Jar

This site is free. But you can help sustain it, and encourage me with donation to the tip jar. Secure payment through PayPal is anonymous, except that I will see your e-mail address.

Donation $5.00
Donation $10.00
Donation $20.00
Donation $35.00
Donation $50.00
Donation: You decide