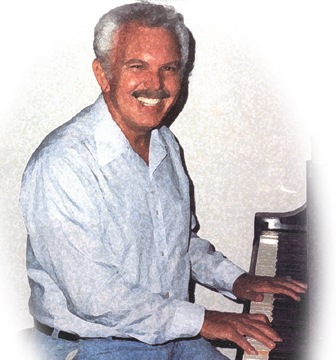 WALLY ROSE
and the Rebirth of Ragtime


Hear the complete 3 hour series:

WALLY ROSE 1A.mp3
WALLY ROSE 1B.mp3

WALLY ROSE 2A.mp3
WALLY ROSE 2B.mp3

WALLY ROSE 3A.mp3
WALLY ROSE 3B.mp3


Wally Rose was a skilled pianist who helped revive interest in both Ragtime and classic early Jazz. He loved and played all kinds of music: Popular tunes, Jazz, Classical -- and piano rags. As Wally played Ragtime audiences rediscovered this lost American musical treasure, sparking wide interest which has grown steadily since.

Today, enthusiasm for Ragtime music is a world-wide movement dedicated to preservation of piano rolls and sheet music, research and scholarship; festivals and recordings. Much of it thanks to the modest and self-effacing Wally Rose, his love of Rags, and the records he made in the 1940s and 50s

Born 1913 in Oakland, California Wally Rose was fascinated as a child by the player piano in his home, showing an early and determined interest in piano. Before he was out of high school Rose had already played professionally on a cruise ship and earned a music scholarship.

He later played with dance bands in San Francisco, performed in bars, hotels and night spots, concertized with the San Francisco Symphony and helped launch a revival of Traditional Jazz in the bands of Lu Watters, Turk Murphy and Bob Scobey.

How Rose became interested in playing rags is unclear. There seems to have been a player piano in the home where he grew up; and he has mentioned finding some rags in a boyhood friends' attic -- in any case he loved a wide range of music, luckily for us, Ragtime was among his enthusiasms.



EXCERPTS from the program "Wally Rose and the Rebirth of Ragtime"

1-ROSE-INTRO-BUCKTOWN.mp3
2-ROSE-RAGTIME-BACKGROUND.mp3
3-ROSE-WATTERS-PINEAPPLE.mp3
4-ROSE-CLUTE STUDENT.mp3
5-ROSE-CLUTE RAG SUMMARY.mp3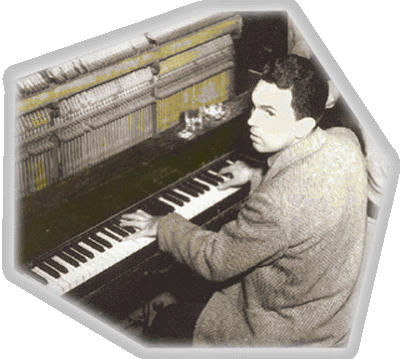 RAGTIME

Ragtime music preceded Jazz in the first two decades of the 20th Century. A syncopated music that set the stage for Jazz, Ragtime differs distinctly from Jazz: it was not an improvised music by and large but was generally played from the written pages of the huge quantity of published rags which proliferated from the pens of hundreds of composers. It was popular from the late 1890's to about 1919 the year of Scott Joplin's death.

Scott Joplin was and remains the best known and most popular composer of rags. He created eloquent, sophisticated music, that skilfully combined refinement and enthusiasm, elegance and impulse, verve and simplicity.

While Ragtime might seem gracious and genteel today, it was considered a raucous, barely "legitimate" music in its time. Ragtime has classical aspects: for instance, it is usually based on written scores and published sheet music -- but it was also a popular music, widely published, played and improvised -- and Ragtime was key in the emergence of piano roll technology at around the start of the 20th Century. In turn -- player pianos in bars, saloons, and as accompaniment to singers helped to spread the popularity of rags.

Scott Joplin foresaw Ragtime becoming a legitimate form of art music -- but it largely died out during the Jazz age. The rapid rise of Jazz, Blues, Pop tunes and Tin Pan Alley in the early 1920s crowded Ragtime out of popular attention and into obscurity.

It was Wally Rose who first brought Rags back into popularity in the 1940s. A second wave of interest came in the early 1970s when Joplin's "Entertainer Rag" was heard in "The Sting," a film with Robert Redford and Paul Newman.

Wally's researches into Ragtime music fit together well with the plans of Lu Watters' gang to search the earliest roots of Jazz for music and tunes to revisit, retrieve and revive. They dug up lost popular dance music, forgotten barroom ballads, and found long forgotten early Jazz and Rags to revitalize.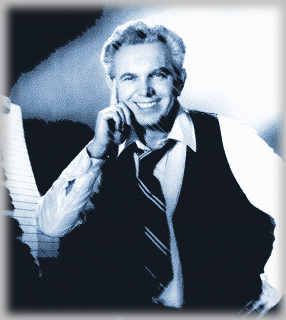 PIANIST, TEACHER, MUSIC LOVER

Rose was brilliant pianist and a skilled "sight reader"; during the 1930s he played in numerous dance bands and for cruise ships sailing the West Coast, to Hawaii and the Far East; and in dozens of San Francisco Bay Area night spots and hotels. Later her appeared on television and radio at the world's major Jazz and Ragtime events: Newport Jazz; Sedalia and St. Louis, Missouri Ragtime festivals, and Jazz events in Holland, Japan, England, Switzerland and Australia.

Rose often taught piano, and his pupils included famous classical pianist, Roxana Chew Lee and Jazz and Ragtime pianist, Peter Clute.

A modest guy who took no special credit for helping us rediscover a lost musical form Wally Rose deserves our respect for what his major accomplishment. It seems to me that he brought a fresh perspective that made piano rags compelling: he had a unique ability to make rags lively, to stomp and swing, and that's why his music helped launch a revival of interest in Ragtime music.

I once had a chance to meet Wally back in the early 1990s: he was a humorous, sweet, and very modest guy, especially considering the world-wide impact of his more than 100 recordings. Wally Rose died in 1997 -- but clearly his music, influence and the Ragtime music he loved and rescued from oblivion live on.

Asked in 1956 by writer Nat Hentoff why he played Ragtime, Wally responded: "Why do I go back to the Ragtime period? Mainly because I love all kinds of music and have an insatiable curiosity. I find a certain charm in the era. What am I trying to prove? Nothing, merely trying to share a neglected part of Jazz music with as many people as I can."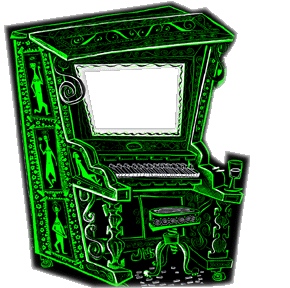 SOME WALLY ROSE 78s:

WALLY_ROSE/1R-HARLEMRAG.mp3

WALLY_ROSE/2R-HOTHOUSERAG.mp3

WALLY_ROSE/4R-THECASCADES.mp3

WALLY_ROSE/5R-ORIGINALRAGS.mp3

WALLY_ROSE/6R-REDPEPPERRAG.mp3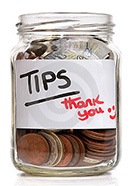 Tip Jar

This site is free. But you can help sustain it, and encourage me with donation to the tip jar. Secure payment through PayPal is anonymous, except that I will see your e-mail address.

Donation $5.00
Donation $10.00
Donation $20.00
Donation $35.00
Donation $50.00
Donation: You decide