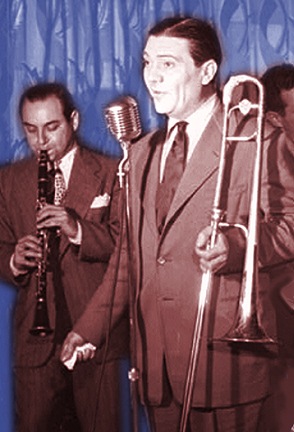 JACK TEAGARDEN
Classic Jazz Trombone Player
and Blues singer



JACK TEAGARDEN

Jack Teagarden is widely regarded as among the best, if not the greatest and most creative trombonists of early jazz. He was a master of both vocal and instrumental blues.

In the 1940s the special chemistry of Teagarden and Satchmo's performing and recording together renewed their careers and creativity.

For about 20 years from the late-1930s through the late-1950s Jack was frequently voted a "favorite" or "best" jazz trombonist" in polls like Esquire Magazine; Playboy and Metronome. Among jazz writers there is consensus that Teagarden was among the best, if not the greatest of classic jazz trombonists. Yet his style was so individual and singularly creativity that few succesfully followed in his footsteps: Teagarden's contribution to jazz is unique.

Through the late-1950s he was recognized as an elder statesman of jazz, touring Europe in an all star band he led with Earl Hines in 1957. In 1958-59 under the auspices of the US Department of State he toured Asia, and was guest at the Newport Jazz Festival. In 1960 a couple biographies about Teagarden life were published. In January 1964 he died of bronchial pneumonia during an engagement in New Orleans.

Teagarden's more than 45 years of performing and recording leave no doubt that he was among the most original, natural and creative voices of early jazz.

Many of the recordings in this series were taken from the fine, but long out-of -print Time-Life Giants of Jazz three-LP box set.


Part 1: Intro and early years recording with Benny Goodman, Eddie Condon, Red Nichols, Frankie Trumbauer, Paul Whiteman and Fats Waller.

Jack Teagarden 1A.mp3
I Gotta Right to Sing the Blues -- Benny Goodman Orchestra, 1933
Beale Street Blues -- Charleston Chasers, 1931
Ain't Cha' Glad -- Benny Goodman Orch, 1933
Makin' Friends -- Eddie Condon & his Footwarmers, 1928
I'm Gonna Stomp, Mr. Henry Lee -- Eddie's Hot Shots, 1929
That's a Serious Thing -- Eddie's Hot Shots, 1929
After You've Gone -- Red Nichols & his Five Pennies, 1930
The Sheik of Araby -- Red Nichols & his Five Pennies, 1930
Chances Are -- Roy Carroll Sands Point Orchestra, 1931

Jack Teagarden 1B.mp3
That's What I Like About You -- Jack Teagarden & his Orchetra, 1931
You Rascal You -- Jack Teagarden Orchestra, 1931
Break it Down -- Frankie Trumbauer Orchestra, 1934
China boy -- Frankie Trumbauer Orchestra, 1934
Fare Thee Well to Harlem -- Paul Whiteman & his Orchestra, 1934
A Hundred Years from Today -- Jack Teagarden w/ Orchestral acc., 1933
Stars Fell on Alabama -- Jack Teagarden with Orchestral acc., 1934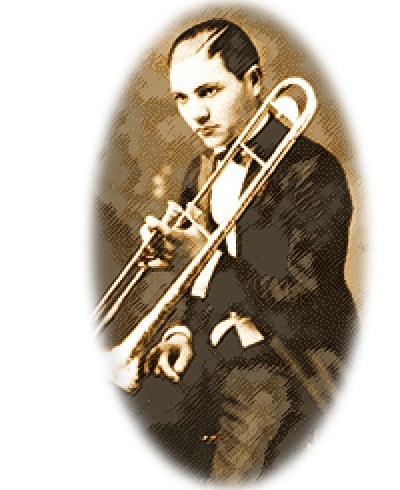 More Teagarden Club Hangover Archives, here



Part 2: Teagarden and Louis Armstrong

Jack Teagarden 2A.mp3
Knockin' a Jug -- Louis Armstrong & his Orchestra, 1929
Jack-Armstrong Blues -- Louis Armstrong and his All Stars, 1947
Baby Won't You Please Come Home -- Louis Armstrong & the All Stars, 11/47
Please Stomp Playing That Blues, Boy -- Louis Armstrong & the All Stars, 10/47
Lover -- Louis Armstrong & the All Stars, 11/47
Jeepers Creepers -- Jam Session Broadcast 10/38
Way down yonder in New Orleans -- Louis Armstrong & the All Stars live NYC 6/47
Do You Know What it Means to Miss New Orleans -- NYC 6/47
Muskrat Ramble -- Louis Armstrong & the All Stars, 11/47

Jack Teagarden 2B.mp3
St. James Infirmary -- Louis Armstrong & the All Stars, 5/47
Rockin' Chair -- Louis Armstrong & the All Stars, 5/47
Fifty-Fifty Blues -- Louis Armstrong & the All Stars, 6/47
The Blues -- Jam Session Broadcast, 10/38
Jack-Armstrong Blues -- V-Disc All Star Jam Session, 12/44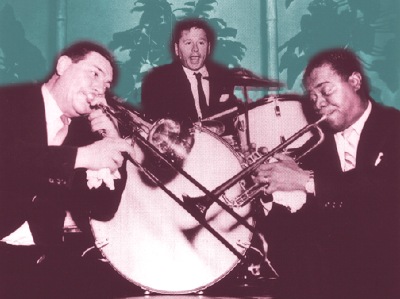 L to R:
Teagarden, drummer (actor) Andy Rooney, Louis Armstrong


Part 3: Blues and Big Band recordings, and the Jack Teagarden Orchestra are featured.

Jack Teagarden 3A.mp3
Serenade to a Shylock -- Jam Session at Commodore, 1938
Harlem Jump -- Jack Teagarden & his Orchestra, 1941
Salt on the Devil's Tail -- Jack Teagarden & his Orchestra, 1941
I'm An Old Cowhand -- Frankie Trumbauer and his Orchestra, 1936
Aunt Hagar's Blues -- Eddie Condon & his Orchestra, 1947
Big T Blues -- Jack Teagarden & his Swingin' Gates, 1944
Pitchin' a Bit Short -- Jack Teagarden & his Swingin' Gates, 1944
Has Anyone Here Seen Jackson -- Jack Teagarden & his Orchestra, 1941
Time Out -- Jack Teagarden & his Orchestra, 1944
Fort Knox Jump -- Jack Teagarden & his Orchestra, 1941

Jack Teagarden 3B.mp3
Get Off on a Fugue -- Jack Teagarden & his Orchestra, 1942
Rompin' and Stompin' -- Jack Teagarden & his Orchestra, 1944
Say It Simple -- Jack Teagarden's Big Eight, 1947
Mis'ry and the Blues -- Jack Teagarden and his Orchestra, 1954
Meet Me Where They Play the Blues -- Jack Teagarden Orch, 1954
I Gotta Right to Sing Blues (excerpt) -- Jack Teagarden and his Band, 1953
Glass Blues -- Jack Teagarden & his Orchestra, 1944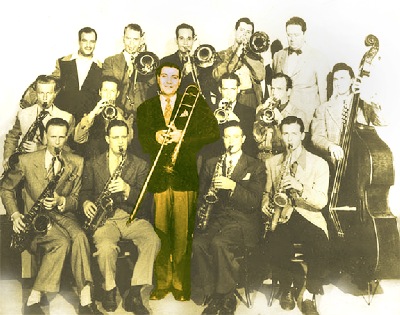 Part 4: Live performances and broadcasts.

Jack Teagarden 4A.mp3
Makin' Friends-- Eddie Condon and his Swing All-Stars, 1944
Royal Garden Blues -- Eddie Condon and his Swing All-Stars, 1944
Stardust -- Louis Armstrong All Stars, 1951
Tin Roof Blues -- Jack Teagarden and his All Stars, Club Hangover, 5/7/55
Up a Lazy River -- Jack Teagarden and his All Stars, Club Hangover, 5/7/55
Big T and Wingy Blues -- Eddie Condon Jam Session, 1944

Jack Teagarden 4B.mp3
Back O'Town Blues -- Louis Armstrong All Stars, 1947
Baby Won't You Please Come Home -- Eddie Condon Swing All-Stars, 1944
St. James Infirmary Blues -- Jack Teagarden All Stars, Club Hangover, 4/30/55
Pennies from Heaven -- Louis Armstrong All Stars, 1947
Honeysuckle Rose -- Jam Session Broadcast 10/38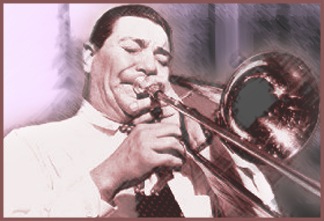 Jack Teagarden Club Hangover Broadcasts:
Complete half-hour broadcasts, unedited

CLUB HANGOVER 5A JACK TEAGARDEN (1007) 4.24.54.mp3
CLUB HANGOVER 5B JACK TEAGARDEN (1049) 4.30.55.mp3
CLUB HANGOVER 5C JACK TEAGARDEN (1050) 5.7.55.mp3



Jack Teagarden Club Hangover broadcasts, here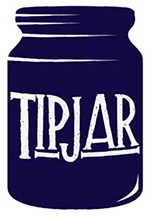 Tip Jar

This site is free. But you can help sustain it, and encourage me with donation to the tip jar. Secure payment through PayPal is anonymous, except that I will see your e-mail address.

Donation $5.00
Donation $10.00
Donation $20.00
Donation $35.00
Donation $50.00
Donation: You decide