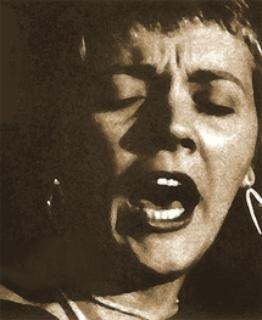 Barbara Dane:
Living with the blues




Barbara Dane: A Life in Song
Award-winning, in-depth interview and biographical portrait celebrating her six decades of singing jazz, blues and folk music, acting for social change and generally raising hell.

Golden Reel Award-winner, National Federation of Community Broadcasters, 2003


Barbara Dane: A Life in Song

Pt. 1 - Introduction to a fabulous blues singer whose life has encompassed folk, blues, jazz, world ethnic music, and progressive politics.

Barbara Dane 1A.mp3
OLD FASHIONED LOVE -- Barbara Dane with The Hot Club of San Francisco, 1993
WHO'S GONNA SHOE YOUR PRETTY LITTLE FOOT [excerpt] -- Barbara Dane, 1962
GOOD MORNING BLUES -- Barbara Dane, 1957
AIN'T NOBODY GOT THE BLUES LIKE ME -- Barbara Dane, 1957
LIVIN' WITH THE BLUES -- Barbara Dane, 1959
CRAZY BLUES -- Barbara Dane, 1961
IF I COULD BE WITH YOU (ONE HOUR TONIGHT) -- Barbara Dane, 1959

Barbara Dane 1B.mp3
WHY DON'T YOU DO RIGHT (excerpt) -- Barbara Dane, 1959
PORGY -- Barbara Dane, 1959
GOOD OLD WAGON -- Barbara Dane, 1961
WE'LL NEVER TURN BACK (excerpt) -- Barbara Dane w/ the Chambers Bros
THIS LITTLE LIGHT OF MINE (excerpt) -- Barbara Dane, 1961



Pt. 2 - Further exploring Dane's dynamic life in music and politics, singing with some of the greatest names in jazz and blues: Firehouse Five in the Fifties, Lightnin' Hopkins in the Sixties, and a broadcast made in Estonia during the Eighties.

Barbara Dane 2A.mp3
YONDER COMES THE BLUES -- Down Home Jazz Band, 1994
MISERY BLUES -- Barbara Dane, 1957
PRESCRIPTION FOR THE BLUES -- Barbara Dane, 1957
AIN'T NOBODY GOT THE BLUES LIKE ME -- Firehouse Five, c. 1959, private tape
OLD FASHIONED LOVE (excerpt) -- Firehouse Five, c. 1959, private tape
MOTHER EARTH (excerpt) -- Lightnin' Hopkins with Barbara Dane, 1964
SOMETIMES SHE LOVES ME (excerpt) -- Lightnin' Hopkins w/ Barbara Dane, 1964

Barbara Dane 2B.mp3
JELLY BEAN BLUES -- Barbara Dane, 1988
SEE SEE RIDER -- Lu Watters, Bodega, 1962
BOULEVARD OF BROKEN DREAMS -- The Good News Bonanza Band, 1988
COTTAGE FOR SALE -- Barbara Dane, Talinin, Estonia 1989 broadcast
CAKEWALKIN' BABIES FROM HOME (excerpt) -- Barbara Dane, 1961
PINCHBACKS, TAKE 'EM AWAY -- Barbara Dane, 1988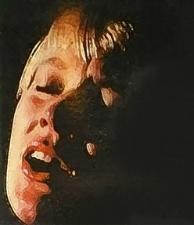 "Bessie Smith in Stereo"

Barbara Dane is a phenomenal woman: a fabulous blues singer whose life has encompassed folk, blues, jazz, and world ethnic music. She's also been deeply involved in progressive politics.

During more than half century in music Dane performed with a wide range of musical talent:
* blues legends: Lightnin' Hopkins. Memphis Slim, Willy Dixon, Big Bill Broonsy, Big Mama Thornton and Jimmy Rushing;
* jazz greats: as Earl Fatha Hines, Louis Armstrong, Jack Teagarden, Art Hodes, Turk Murphy, Frank Goudie, and Lu Watters;
* folk legends: Sonny Terry and Brownie McGee, to name but a few.

In the 1950s, she was acclaimed in the press, from Time magazine to Playboy, where Leonard Feather called here "Bessie Smith in stereo."

Dane has an exceptional feeling for the blues:
* a keen ability to project its power,
* a remarkable talent for expressing its deepest emotions,
* an ability to fully articulate the eloquence of the blues, and
* while refreshing it with a personal voice.


Hear Barbara live from the Lark's Club in the mid-1950s, here.



ARCHIVE MUSIC

Barbara Dane with George Lewis, P.T. Stanton and Dick Oxtot
Jenny Lind Hall, 1956-57

George Lewis (clarinet)
P.T. Stanton (cornet)
Dick Oxtot (banjo)
Lelieas Sharpton (strong bass)
Barbara Dane (vocals)

Good Morning Blues.mp3 vocal Barbara Dane
The Glory Of Love.mp3 vocal Barbara Dane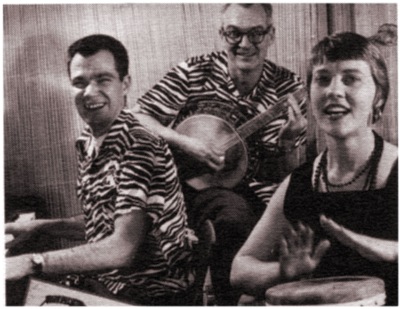 The Wharfcats, mid-1950s

L to R:
Bill Erickson, Dick Oxtot, Barbara


ARCHIVE MUSIC

From Barbara Dane' 1957 album, Trouble in Mind

P.T. Stanton (trumpet)
Darnell Howard (clarinet)
Bob Mielke (trombone)
Don Ewell (piano)
Pops Foster (bass)

Ain't Nobody Got the Blues Like Me.mp3
Muddy Water.mp3
Mighty Rumbling Blues.mp3



ARCHIVE MUSIC

From Barbara Dane's album, Livin' with the Blues
with Earl Fatha Hines and his Orchestra, 1959

Earl "Fatha" Hines (piano)
Benny Carter (trumpet)
Plas Johnson (tenor sax)
Herbie Harper & John Haliburton (trombones)
Leroy Vinegar (bass)
Shelly Manne (drums)

Livin' with the Blues.mp3
Mecca Flat Blues.mp3


Activities and Activism

In 1961 she opened her own blues night club in San Francisco, Sugar Hill: Home of the Blues. She sang what she liked and brought in terrific guest musicians: Jimmy Rushing, Mose Allison, Mama Yancey, Tampa Red, Lonnie Johnson, and T-bone Walker. At the she was accompanied primarily by her two stalwart comrades, bassist Wellman Braud and Kenny Whitson. Whitson was a remarkable talent who played piano and trumpet, sometimes at the same time. Both were on her 1961 album, "I'm on my Way."

Dane has always had a great feeling for the blues, a gutsy sound, and enormous voice. Fully embodying the expressive power of blues, her classic style is reminiscent of Bessie Smith or Ma Rainey, yet fresh and distinctly personal.

An avowed socialist with radical leftist politics, Barbara has been a highly vocal campaigner for peace, social justice and the environment. During the 1960s she sang in the Freedom Schools of rural Mississippi and at marches, concerts and protests against the Vietnam war. She was among the first American musicians to perform in communist Cuba and Vietnam.

In the 1970s as co-founder of her own Paredon record company she produced and released about fifty albums of ethnic and protest music recorded around the world, and many are now in the catalog of Smithsonian-Folkways records.


ARCHIVE MUSIC

Dane, Oxtot, Erickson
Party above Earl Scheelar's garage 1963

Oxtot (cornet) and Erickson (piano) play convincing blues accompanying Barbara on Saint James Infirmary; the other is a curious folk, spiritual and jazz fusion.

Barbara Dane singing (and guitar)
Dick Oxtot (cornet)
Bill Erickson (piano)
other personnel unknown

ST. JAMES INFIRMARY BLUES Dane, Oxtot, Erickson.mp3
WE SHALL ALL WALK TOGETHER Dane, Oxtot, Erickson.mp3



Note on recordings:
The archival recordings heard on these pages are offered as historic artifacts. They contain many musical and technical flaws, or are incomplete or poorly balanced in places. Personnel are listed as available, or as deduced from educated guesses.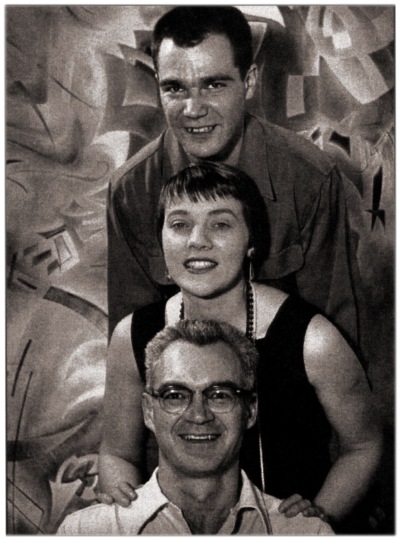 Probably publicity for 'The Wharfcats' gig, late-50s.


Top to bottom:
Bill Erickson (piano and trumpet)
Barbara Dane
Dick Oxtot (banjo)


(Photo from: Bob Mielke: A Life in Jazz, Jim Goggin)


LINKS:

Barbara Dane's website:
http://www.barbaradane.net/HOME.html
More about Bill Erickson, here
Hear Barbara singing with Mielke's Bearcats at Lark's Club