Lil Hardin Armstrong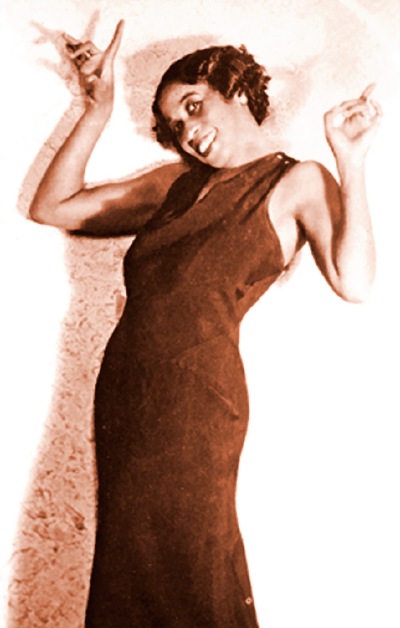 Lil Hardin Armstrong

HOT MISS LIL and LOUIS ARMSTRONG

Even before 1920 Lil Hardin, "Hot Miss Lil" as she was sometimes called, was the most sought after jazz pianist in Chicago, playing with the first New Orleans jazz band to perform there, Freddie Keppard's Creole Jazz Band.

As second wife of Louis Armstrong in the mid-1920s Lil Hardin Armstrong launched and managed his solo career. And as musical partner Lil worked with Louis getting his ideas down on paper; arranging the sessions as she had done in King Oliver's band; publishing the music; providing a strong rhythmic foundation playing piano; promoting his stardom, and building up his confindence. Her tireless efforts and craftsmanship made possible Louis' great HOT FIVE and HOT SEVEN records .

Additionally, "Miss Lil" had real show-business savvy: she always managed her own bands on the side and became a mover and shaker in the world of jazz.

Even before their marriage broke up, Lil graciously stepped aside as Satchmo's talent blossomed, his stardom soared and he became the most important innovator of early jazz on record.



Lil Hardin Armstrong: Biography of a Jazz Woman

Lil Hardin Pt. 1A
MY HEART -- Louis Armstrong's Hot Five, 1925
CANAL STREET BLUES -- King Oliver's Creole Jazz Band, 1923
PUT 'EM DOWN BLUES -- Louis Armstrong Hot Five, Chicago, 1927
POTATO HEAD BLUES -- Louis Armstrong Hot Seven, Chicago, 1927
SIXTH STREET -- Lil "Brown Gal" Armstrong and her Dixielanders, New York, 1940
LINDY HOP -- Lil Armstrong and her Swing Orchestra, New York, 1937
TEARS -- King Oliver's Creole Jazz Band, 1923
TEARS -- The Peruna Jazzmen [Denmark], 1990
WHERE DID YOU STAY LAST NIGHT -- Southern Stompers
GOT NO BLUES -- Louis Armstrong Hot Five, 1927
DROPPIN' SHUCKS -- Louis Armstrong Hot Five, 1927

Lil Hardin Pt. 1B
STRUTTIN' WITH SOME BARBEQUE -- Louis Armstrong Hot Five, 1927
DROP THAT SACK -- Jazz O'Maniacs [Germany] 1998
WHEN I WENT BACK HOME -- Lil Armstrong & her Swing Orch. 1937
YOU SHALL REAP WHAT YOU SOW -- Lil Armstrong & her Swing Orch. 1938
AFTER TONIGHT -- The Swedish Jazz Kings
HARLEM ON SATURDAY NIGHT -- Lil Armstrong & her Swing Orch. 1938
EASTOWN BOOGIE -- Lil Armstrong and her Orchestra, 1961



Lil Hardin Pt. 2A
MR. JELLY LORD -- Jelly Roll Morton, piano roll, 1924
LIVERY STABLE BLUES -- New Orleans Rhythm Kings, 1922
BORN TO SWING -- Lil Armstrong and her Orchestra, 1937
KNOCK KNEED SAL -- Lil Armstrong & Orchestra NY, 1938
I'M GONNA GITCHA -- Louis Armstrong Hot Five, Chicago, 1926
YOU'RE NEXT -- Devil Mountain Jazz Band, Santa Rosa, CA, 1993
HEA'H ME TALKIN' TO YA -- Johnny Dodds Orchestra, Chicago, 1929

Lil Hardin Pt. 2B
MAD DOG -- Devil Mountain Jazz Band, Santa Rosa, CA, 1993
MAD DOG -- New Orleans Bootblacks, Chicago, 1926
GOOBER DANCE -- Johnny Dodds Orchestra, Chicago, 1929
PERDIDO STREET BLUES -- Johnny Dodds New Orleans Wanderers, 1926
BROWN GAL -- Lil Armstrong and her Orchestra Chicago 1936
CLIP JOINT -- Lil Armstrong and her Orchestra, Chicago, 1961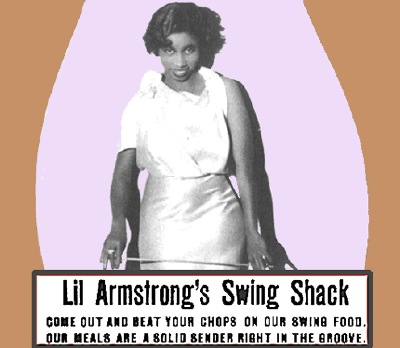 Lil Hardin Armstrong:
A One-of-a-kind Talent


A comprehensive web page about Lil Hardin hosted by Susan Fleet:
Lil Hardin @ Susan Fleet Archives



A JAZZ POWERHOUSE

By the mid 1930s Lil Hardin Armstrong had successfully established her own solo career as singer, pianist, songwriter, and bandleader. She was a dedicated music professional frequently recording, broadcasting and performing. She even led one of the first all-female jazz bands in Harlem in 1931 and again in Chicago in 1934.

Along the way Lil Hardin Armstrong completed formal music studies earning a diploma from the Chicago Musical College and a postgraduate degree from the New York College of Music. She appeared in succesessful Broadway music reviews like "Hot Chocolates" and, "Shuffle Along." Throughout her career Lil was in the company of the most inventive and original talents of jazz. Besides King Oliver and Louis the list includes:

* New Orleans-born masters like: clarinetist Johnny Dodds, Sidney Bechet; trumpeters Red Allen and Freddie Keppard; and drummer Zutty Singleton;

* pioneers of swing like bassist Wellman Braud of Ellington fame, saxist Chu Berry, and trombonist J.C. Higginbotham.

In the late 1930s Lillian was house pianist at Decca Records accompanying blues and jazz singers and encouraging new talent. Lil Hardin was variously known as "Miss Lil" or "Miss Lillian" or Lil "Brown Gal" Armstrong -- and it's fitting that she kept her last name Armstrong, because she had so much to do with nurturing Louis' talent and making him a star.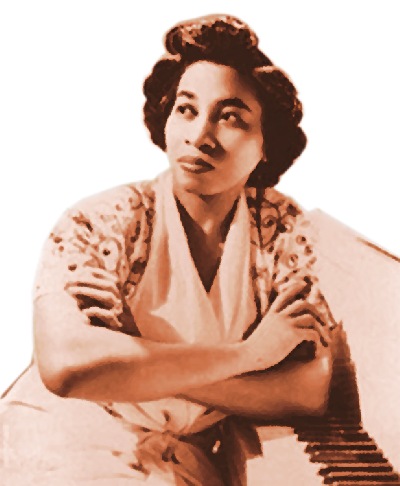 Stylish 'Hot Miss Lil' in the 1930s


ON HER OWN

Lil Armstrong was a strong independent woman who really knew how to take care of herself. As her marriage to Louis faded she may well have had "man friends" of her own. But her professional dealings with Louis continued even as she was left behind by Louis' meteoric rise. She said she was: "standing at the bottom of the ladder holding it, and watching him climb. My feelings for him haven't changed in spite of all the marriages." While they separated in 1931, their divorce was not official until 1938.

Lil Hardin Armstrong was without doubt a great jazz musician who made an indelible mark on early classic Jazz. She was an independent woman who forged her own path through the male-dominated world of early jazz and the race segregated culture of America before integration.

Ms. Hardin was a fashionable woman: the best-known publicity photographs of her in Louis and Oliver's bands with bobbed hair and a flapper dress are not particularly flattering; however, later photos from the '30s are portraits of a handsome woman with style and presence. In fact its little-known that she actually studied fashion and mounted a fashion show in New York in 1942. However she was disappointed that people still perceived her only as a performer and she didn't continue that course.

Originally from Nashville, Tennessee Lil studied music at Fisk college there which was one of the first advanced schools for blacks in the country. In Chicago her path crossed that of another young musician from Nashville, Doc Cheatham whom she helped get started in the music business there.

There are surprising African musical influences in some of Lil's compositions from this period. Apparently she was by this time looking into the roots of jazz because a dramatic example is found in "Perdido Street Blues" which is based on an old, old traditional rhythmic pattern: a West Aftrican shuffle dance known from Congo Square (aka Congress Square) in New Orleans from before the turn of the year 1900.

Lil continued to play little clubs and occasionals, writing music, performing, recording occasionally and spent four successful years in Europe in the early 50s.

Her last recording session was put together by Chris Albertson for Riverside Records in 1961 with a 10 piece band: 3 trumpets and two trombones. Albertson said that Lil was one of the liveliest entertainers he ever worked with.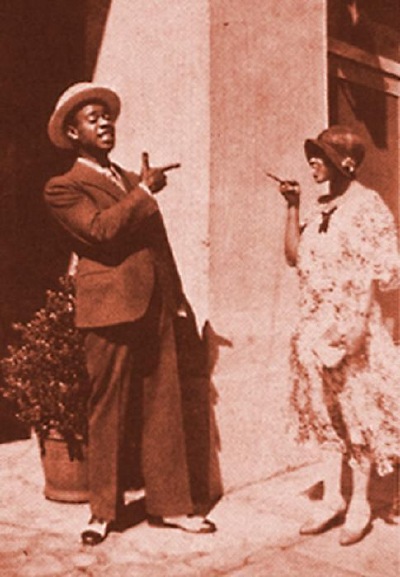 The Happy Couple in happier days


TOGETHER FOREVER

But now we come to the sad part of the story. Lil's death was eerie coming just after Louis Armstrong's passing. She still lived in the house she and Louis bought long ago and she still considered herself "Mrs. Armstrong" in many ways.

In August 1971 shortly after Satchmo's death she appeared on a televised memorial concert. She was introduced to the crowd and joyfully began playing "St. Louis Blues," smiling broadly. Suddenly Lil Armstrong collapsed suffering a massive heart attack on stage and could not be revived. The career of "Hot Miss Lil": the jazz woman who had launched Satchmo's career, and whose life had become forever bound with his in music and love, was gone just weeks after after Louis. Was it fate? Was it fitting? Was it bizarre?

I don't know, but I do know that the world lost two great jazz musicians that summer in 1971. The golden era of Classic Jazz, begun in the streets and brothels of New Orleans and nurtured in the speakeasys of bootleg Chicago by a shy trumpeter from New Orleans and the talented young miss from Nashville, was over.

Their artist collaboration, fusing Louis' exuberant inspiration with Lil's deep understanding of music, epitomizes that era and lives on in the records and music they made together.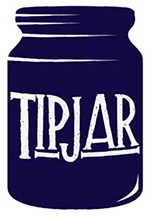 This site is free. But you can help sustain it, and encourage me with donation to the tip jar.

Secure payment through PayPal is anonymous, except that I will see your e-mail address.


Donations are paid securely through PayPal.

Donation $5.00
Donation $10.00
Donation $20.00
Donation $35.00
Donation $50.00
Donation: You decide