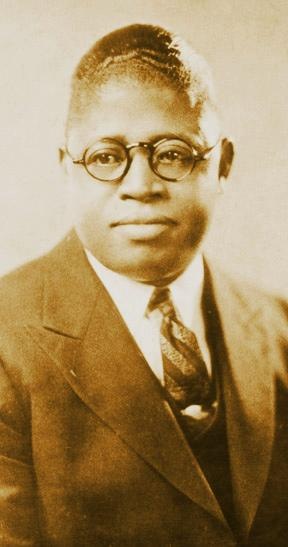 CLARENCE WILLIAMS
(c. 1895-1965)
Bandleader, pianist,
composer, accompanist,
singer, arranger
and music publisher

Clarence Williams was talented and driven; a bandleader and composer who wrote many jazz and blues classics.

He was wildly successful as a publisher and music director for jazz and blues record labels.

During the 1920-30s he worked for Okeh Records and other labels directing production of nearly one thousand jazz and blues records by Louis Armstrong, Bessie Smith, King Oliver, Fats Waller, and he composed for early black musical theater.


Successful Entrepreneur
Williams was a prolific tune-smith whose publishing business was the most successful African American owned seller of sheet music in the 1920s and '30s. Williams wrote, co-wrote, or possibly misappropriated a few of, some 500 tunes. In 1943 his music catalog of 2000 songs sold to Decca for a reported $50,000.

Born near and raised in New Orleans, Clarence Williams began writing and publishing his own music at a young age. In New York City during the 1920s he was a tremendously successful songwriter, publisher and record company insider. His greatest talent might have been composing and marketing his excellent tunes, many of which became classics of the jazz canon.

His company became the leading African American owned publisher of sheet music in the 1920s. He was a powerful force in the recording industry as an arranger, pianist, A & R (artists and repertoire) man, and song supplier. For instance he brought Bessie Smith to Columbia Records, managed her early career, and penned or published some of her biggest hits including "Gulf Coast Blues."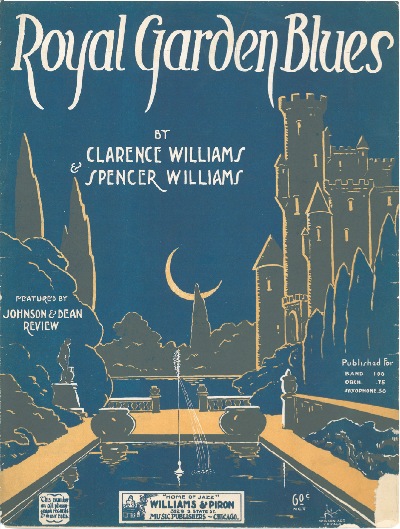 Among Williams most popular, perennial and favorites are:

Baby Won't You Please Come Home

Royal Garden Blues
(New Orleans Rhythm Kings 1934)

West End Blues
(Ethel Waters and Clarence Williams, 1928)

Organ Grinder's Blues
(Ethel Waters & Clarence Williams, 1928)

Cakewalkin' Babies (From Home)
(Blues Five, Armstrong & Bechet 1925)

I Ain't Gonna Give Nobody None Of My Jellyroll



Royal Garden Blues was published by Clarence, with Spencer Williams in 1919,
and was first made popular by the the Original Dixieland Jazz Band.


New Orleans Origins

Clarence was ethnically Creole and Choctaw Indian, born in the 1890s near New Orleans. He was raised in the crescent city and started in show business at age 12 singing, dancing and playing piano. In addition to his performing, while still a young man his entrepreneurial drive led him to start several enterprises: a suit-cleaning business catering to performing piano professors, and he managed a cabaret.

Williams music business began in his mid teens when he first went door-to-door peddling his first self-published tune and sold out in a short time. He had found the trade that would be the central endeavor of his life, and soon partnered in a publishing company with A.J. Piron.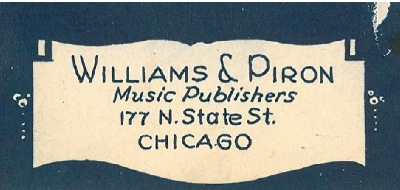 His early colleagues included Bunk Johnson, Sidney Bechet and W.C. Handy. In the early 1920s Williams moved to the booming metropolis of Chicago launching yet another successful music publishing venture.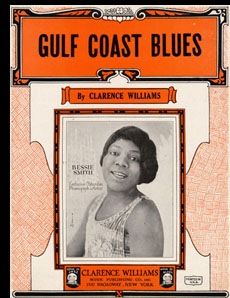 Pt. 1 - Introducing Clarence Williams

Clarence Williams Pt. 1A.mp3
BABY WON'T YOU PLEASE COME HOME -- Clarence Williams and his Jazz Kings, 1931
MIDNIGHT STOMP (excerpt) -- Clarence Williams, 1928
MIDNIGHT STOMP -- Claus Jacobi's Bottomland Orchestra, 1998
GRAVIER STREET BLUES (excerpt) -- Clarence Williams' Jazz Kings, 1927
GRAVIER STREET BLUES -- The New Jazz Wizards, 1992
WILDFLOWER RAG -- Clarence Williams solo piano, 1928
GULF COAST BLUES -- Bessie Smith accompanied by Clarence Clarence Williams piano, 1923
CAKE WALKIN' BABIES FROM HOME -- Clarence Williams Blue Five, 1925
ORGAN GRINDER'S BLUES -- Ethel Waters acClarence Clarence Williams, 1928
ACHING HEARTED BLUES -- Black Diamond Blue Five, 1995
HOLE IN THE WALL -- Jazz Classics, vocal by Liesel Mack, 1983

Clarence Williams Pt. 1B.mp3
BOZO -- Black Diamond Blue Five, vocal Robert Young, 1983
AIN'T GONNA GIVE YOU NONE OF MY JELLYROLL -- Clarence Williams Washboard Band, 1934
BIMBO -- Clarence Williams and his Washboard Band, 1933
EVERYBODY LOVES MY BABY... -- Clarence Williams, vocal Eva Taylor, 1924
SHOUT, SISTER, SHOUT -- Clarence Williams Washboard Band, vocal Eva Taylor, 1930
CHIZZLIN' SAM -- Clarence Williams & his Washboard Band, 1933
ROYAL GARDEN BLUES -- New Orleans Rhythm Kings, 1934
ORGAN GRINDER BLUES -- Black Diamond Blue Five, vocal by Regina, 1995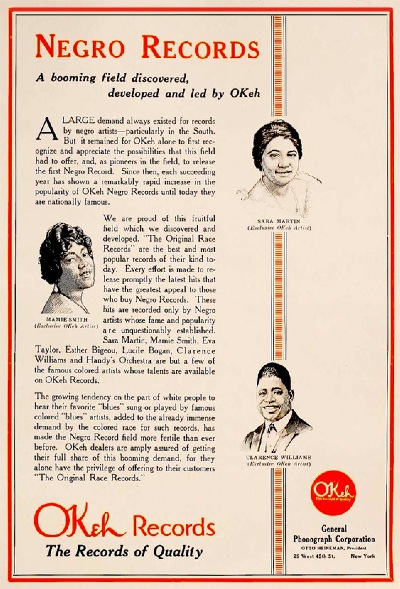 Much of the racialized, segregationist marketing and distribution of the record industry that was standard practice until about 1940 is shocking today.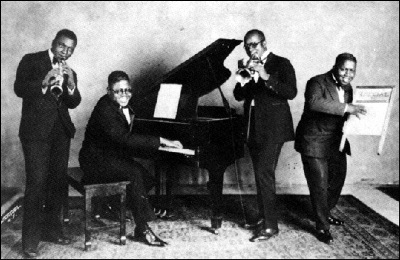 Music Industry Pioneer and Insider

Williams recorded prolifically, partly because of his connections with the record companies. In particular his various Williams Washboard Band (right) sold well. Its popularity was due partly to a funky, rural, outdated sound featuring washboard, that still sounds good today.

His Hokum records from the early Thirties were a throwback, at a time when Swing and modernism were in ascendancy. They revel in nostalgia for an earlier, earthier, more rural style of music. The excellent washboard player for these sessions was Floyd Casey, and Ed Allen offered fine open or muted cornet. Clarence himself was a good singer, and smart enough to choose a relaxed pace for singing his own classic, "I Ain't Gonna Give You None Of My Jelly Roll."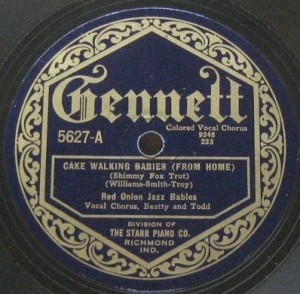 Because Williams was often recording for competing labels, his 150 or so records were issued under some two dozen different names, a common industry practice at the time:
Clarence Williams' Blue Five
Clarence Williams Novelty Four
Clarence Williams Washboard Four
Clarence Williams Jazz Kings
or more anonymously,
Memphis Jazzers
Seven Gallon Jug Band
Jamaica Jazzers
Dixie Washboard Band
and
Red Onion Jazz Babies.


Talent Scout

Williams also had a knack for finding and bringing good talent to the record companies. He was responsible for organizing some of the earliest recording sessions of Sidney Bechet, Louis Armstrong and Bessie Smith. He was energetic helping build the blues and jazz catalogs of Okeh Records during its most innovative and productive era. And he took maximum advantage of his position at a busy intersection of music and commerce to become a very successful entrepreneur.

During the 1920s and '30s in New York, Williams wore many hats and played several roles: record company director of A & R (artists and repertory), studio piano accompanist, song plugger and publisher. His musical associates included James P. Johnson, Fats Waller, Willie 'The Lion' Smith, King Oliver, Bennie Moten, Coleman Hawkins, Don Redman, and fellow songwriter Spencer Williams (no relation).


Bringing Jazz and Blues to the World

As a bandleader and pianist Williams recorded more frequently than just about any other black musician of the 1920s, contributing to some 750 records, over 150 of them band recordings under his own name. The most treasured today are his Blue Five sessions, that marked the emergence on record of Sidney Bechet and Louis Armstrong, 1923-25: "Cakewalkin' Babies," "Wildcat Blues," "Kansas City Man Blues."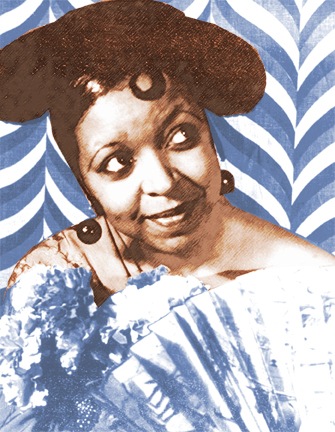 Clarence worked prolifically with the top female jazz and blues singers of the 1920, as accompanist, A & R director, song plugger and manager:

Mamie Smith, Sara Martin, Rosa Henderson, Clara Smith, Sippie Wallace, Victoria Spivey, Bessie Smith and Ethel Waters.

The most popular of all was Ethel Waters (right).

West End Blues was co-authored by Williams with King Oliver.

West End Blues
Ethel Waters & Clarence Williams, piano, 1928

Organ Grinder's Blues
Ethel Waters & Clarence Williams, piano, 1928

Williams was full of talent and energy, which earned him an impressive music empire, writing and publishing sheet music, composing for black musical theater, leading bands, accompanying some of the top jazz and blues singers of his era, and capitalizing on his role directing sessions for top labels.

Clarence didn't take himself or his music too seriously. But he did take the business of music quite seriously, and today the repertoire and history of classic jazz are richer for his talent, energy and enterprise.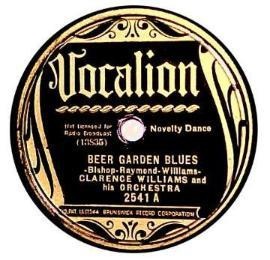 Pt. 2 - Introducing Clarence Williams

Clarence Williams Pt. 2A.mp3
CUSHION FOOT STOMP -- Clarence Williams Washboard Five, scat vocal Clarence Williams, 1928
CUSHION FOOT STOMP -- Le Petite Jazzband de M. Morel, 1997
WILDCAT BLUES -- Clarence Williams and his Blue Five, featuring Sidney Bechet
PAPA DE DA-DA -- Clarence Williams and his Blue Five, vocal Eva Taylor, 1925
I'M A LITTLE BLACKBIRD -- Black Diamond Blue Five, 1995
ANY TIME (excerpt) -- Clarence Williams' Jazz Kings, Clarence Williams vocal, 1928
ANY TIME -- Black Diamond Blue Five, 1995
BOTTOMLAND -- Black Diamond Blue Five, 1995

Clarence Williams Pt. 2B.mp3
HAVE YOU EVER FELT THAT WAY? -- Clarence Williams Washboard Five, 1928
BIG FAT MAMA -- Clarence Williams and his Washboard Band, 1934
MAMA STAYED OUT ALL NIGHT LONG -- Clarence Williams Washboard Band, vocal Ed Allen, 1933
WEST END BLUES -- Ethel Waters acClarence by Clarence Willliams piano, 1928
AFTER TONIGHT -- Clarence Williams & his Washboard Band, 1933
I CAN'T DANCE, I'VE GOT ANTS IN MY PANTS -- Claus Jacobi's Bottomland Orchestra, 1998
DIXIELAND JAZZ -- The Swedish Jazz Kings, 1987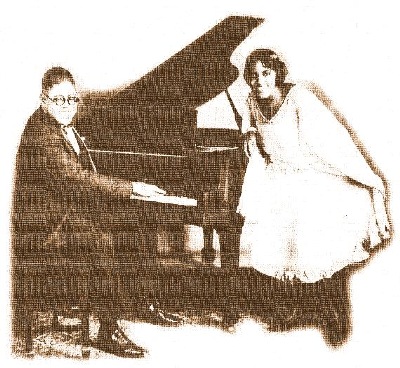 Clarence and wife, singer Eva Taylor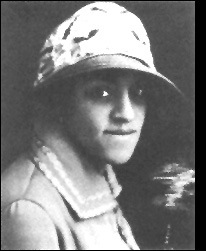 Eva Taylor

Clarence's wife, Eva Taylor was herself a major a show business celebrity and pioneer. She and Clarence wed in 1921, remaining married until his death in the mid-1960s.

Born Irene Joy Gibbons (St. Louis, 1895) she began performing onstage at age three. By her teens Eva had toured Australia, New Zealand and Europe, and was soon successful on the Vaudeville and minstrel circuit. In the early-1920s she became popular in Harlem nightclubs.

Eva appeared on the first African American owned label in the early 1920s. The short-lived Black Swan record company that billed her as "The Dixie Nightingale."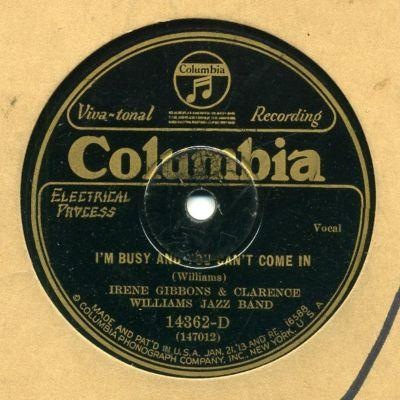 Eva recorded about three-dozen songs,
due largely to her connection with Clarence.

Oddly, Taylor did not have a particularly authentic blues or jazz singing style. She retained perfect diction from her theatrical upbringing, and a rather elocutionary style that didn't work well in a jazz setting. Still, thanks to her charisma, popularity and long marriage to Clarence she was often in great recording sessions with Williams and his bands.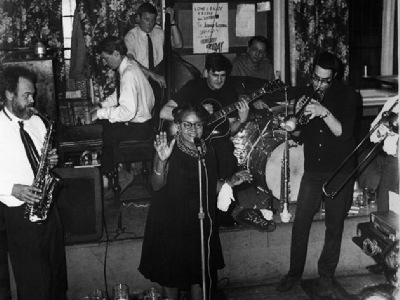 Among the first African American singers to be heard live on radio in the early 1930s Eva broadcast her own program on NBC and for many years on WOR, both with Clarence and as a guest on Paul Whiteman's radio show.

Eva Taylor in later years (right).

After Clarence's death in 1965, Taylor resumed singing, performing in England, New York, Sweden and Denmark. She was laid to rest in 1977 beside Clarence in a New York church cemetery. As a coda, their grandson Clarence Williams III is a Tony Award nominated film, theater and television actor.

"Papa De Da-Da" was one of their best records. The remarkable 1925 lineup included Louis Armstrong, with Sidney Bechet and Don Redman playing soprano and alto saxophones.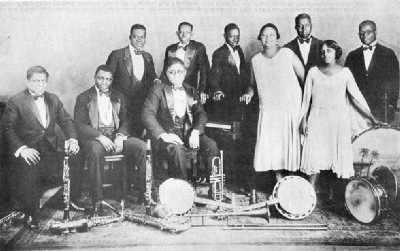 Theatrical Productions on Broadway

Among his numerous theatrical works, in 1927 Clarence Williams wrote,
staged and performed his own musical revue. "Bottomland"
(or "I'm Going Back To Bottomland")
starried Clarence and and wife Eva Taylor.

Bottomland opened for a month in New York and Atlantic City, closing after twenty-one performances. Not much is known about the staging or content, but Williams recorded some of the tunes from the revue, and there is sheet music extant. In recent years some of the show's music has been recorded. "Anytime" has an upbeat lyric and melody; the theme song "Bottomland" is a solid orchestral number in these 1995 recreations by the Black Diamond Five.

His lyric for the classic, "I'm A Little Blackbird" sung by Taylor, is a poignant cry for racial and romantic equality. It was written for the 1924 theatrical, "Dixie Comes To Broadway."


Notes on Horn Player Ed Allen

Cornetist Ed Allen was on most of Williams' records starting in 1927. He played the "Bottomland" revue orchestra and recorded frequently with Clarence for the next decade.

Born in Nashville, Tennessee, Edward Clifton Allen (not to be confused with trumpeter Henry "Red" Allen) began his musical career at age 19 in St. Louis and on the riverboats steaming between there and New Orleans. By the late Twenties he was working with various bands mostly in New York or Atlantic City; besides frequently recording with Williams.

Opinions vary on Allen: some are critical of his technical skills hearing missed notes and flawed tonality. But I side with those who hear a warm sensitive tone and appealing muted 'wa-wa' effects.

Allen's plaintive sound is a fine contribution to the Clarence Williams Washboard band of 1933-34. He's not trying to steal the spotlight, but adds bluesy melancholy or scorching heat as needed. Ed's languid vocals highlight the dry wit of Clarence's lyrics for "Big Fat Mama" & "Mama Stayed Out All Night Long."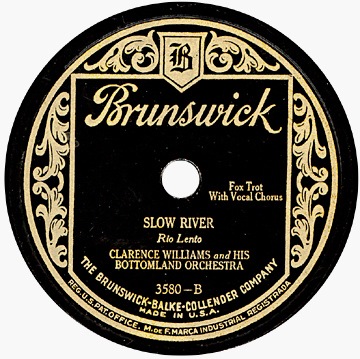 ," by The Swedish Jazz Kings. Dixieland Jazz

Clarence Williams was a prolific composer and successful bandleader whose music is built into the fabric of Classic Jazz. His drive and enterprise enriched the published literature and recorded repertoire of early jazz and blues.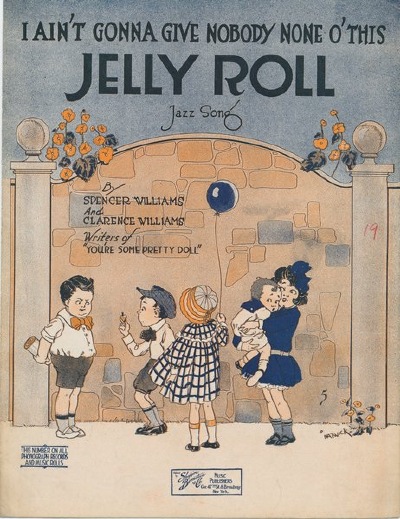 Sam Charters Washboard Jazz Band
Plays the Classic 1920s Jazz of Clarence Williams
Berkeley, CA 1957-58

Session personnel varied, but for these tracks the lineup was:

Dick Oxtot (cornet)
Walter Yost (second cornet)
Earl Scheelar (clarinet)
Bob Mielke (trombone)
Bill Erickson (piano)
Sam Charters (washboard/banjo)
Jerry Fredgren (tuba)

Shake it Down.mp3
Red River Blues.mp3
Spanish Shawl.mp3

These and 10 other tracks are available:

Sam Charters Washboard Jazz Band
Plays the Classic 1920s Jazz of Clarence Williams
Merry Makers Records, MMRC CD33.

Merry Makers Record Company
926 Beechwood Circle
Suisun City, CA 94585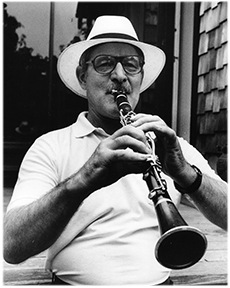 Unpublished until 2009, this session has recently been issued on Merry Makers Records, MMRC CD33.

Excerpts from Earl Scheelar's liner notes:

"Sam Charters, musicologist and writer of several books on New Orleans Jazz spent a lot of time in the San Francisco Bay Area in the 1950s. He put this band together in 1957 to record songs written and/or recorded by Clarence Williams in the 1920s and 1930s. He chose musicians who were fans and collectors of the records of the Clarence Williams Washboard Bands. Like many of the Williams recordings the instrumentation on most of the songs consists of cornet, clarinet, piano, tuba and washboard. On three songs the tuba player switches to second cornet and another tuba player is added.

Sam Charters, the organizer, washboard and banjo player on these recordings, went on to write extensively about music and produce recordings for Folkways Records, played washboard or jug on several recordings and has written several books on jazz.

The piano player, Bill Erickson, also a very accomplished cornet player, was a wonderfully talented and highly respected musician until his untimely death in 1967.

I was the clarinet player on these recordings. I came to the Bay Area in 1950 to be a part of the Jazz Scene and consider myself very fortunate to have been associated with a group of such fine musicians.

The recordings were done at several sessions at my house and were recorded by Stan Page with a professional Ampex tape recorder. Unfortunately the original tapes were lost when Stan's house burned in the 1991 Oakland Hills Fire, however I had made copies of the tapes . . ."




External LINKS:

Syncopated Times: Profiles in Jazz

Wikipedia:


Internal LINKS:

Bessie Smith

Sidney Bechet

Louis Armstrong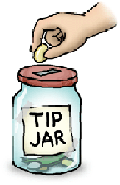 Tip Jar

This site is free. But you can help sustain it, and encourage me with donation to the tip jar. Secure payment through PayPal is anonymous, except that I will see your e-mail address.

Donation $5.00
Donation $10.00
Donation $20.00
Donation $35.00
Donation $50.00
Donation: You decide