JERRY BLUMBERG
Fusing New Orleans and Swing trumpet style

Trumpet player Jerry Blumberg fused the grit and primitivism of early New Orleans with the rich harmonies of Swing.

He was initially inspired by Bunk Johnson, the rediscovered New Orleans trumpeter who became focal point of the jazz revival in the 1940s. Jerry studied and performed with Johnson, but by the mid-1950s he came under the stylistic influence of New York trumpet player Bobby Hackett.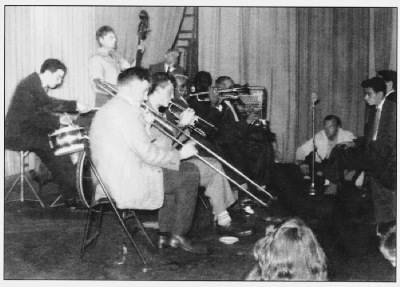 Blumberg with
Bunk Johnson

Caravan Ballroom, NYC, October 1947

Front row L to R:
Bob Mielke (trombone), Jerry Blumberg (trumpet), Bunk Johnson (trumpet), James P. Johnson (piano), Albert Nicholas (clarinet)

Blumberg lived part time in New York City and recorded with Bob Wilbur's Wildcats in late 1947, where he met Bob Mielke.

Blumberg was active in the San Francisco area between 1962-69, according to AFM union records. He had a short and unhappy stay in the Turk Murphy band in late 1965 or '66.

Bob Mielke told me that Jerry was eventually faced with a choice between a career as musician, or microbiologist. Choosing the latter, he "walked away" from the San Francisco revival-jazz scene in the mid-'60s.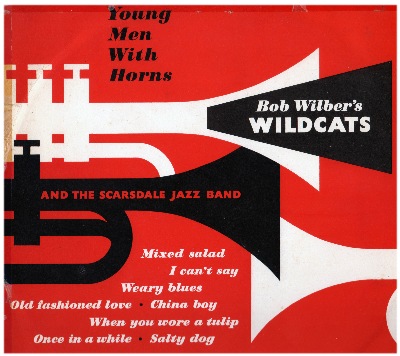 ARCHIVE MUSIC

Bob Wilbur's Wildcats
Issued on, Young Men with Horns, London H-APB 1026, 10" vinyl LP
12.31.1947

Johnny Glasel and Jerry Blumberg (cornets)
Bob Wilber (clarinet)
Bob Mielke (trombone)
Dick Wellstood (piano)
Charlier Trager (bass)
Denny Strong (drums)

Once in a While.mp3
I Can't Say.mp3
When You Wore a Tulip.mp3
Old Fashioned Love.mp3
Salty Dog.mp3
Mixed Salad.mp3

Special thanks to Frank Selman.


Excerpts from the original Young Men with Horns LP liner notes:

In 1946 the management of Jimmy Ryan's on New York's 52nd Street, were talked into letting a group of very young musicians from suburban Scarsdale take over for a few numbers during one of the regular weekend jam sessions. They played New Orleans standards . . . with an enthusiasm that made even the hardened professionals sit up and take notice. This was the group that was to be known as Bob Wilber's Wildcats.

The original band many of the musicians were under seventeen, Johnny Glasel, the cornet player, was actually fifteen . . . . With the fine, deep, Ory-style trombone of Bob Mielke, their regular drummer, Denny Strong, to lay down a healthy, solid beat and with Dick Wellstood to play such fine piano as can be heard on "Old Fashioned Love," the band really showed what it could do. Jerry Blumberg, who had announced his ambition of only playing second cornet parts, nevertheless takes some fine solos on "I Can't Say" and "When You Wore a Tulip," while Wilber, now on the clarinet, shows that he had achieved an original, lusty style that wasn't merely a shadow of the playing of [his mentor] Sidney Bechet.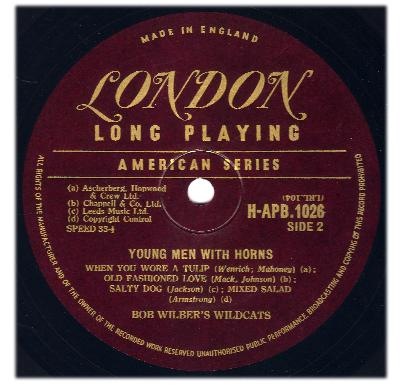 This long out-of-print 10" vinyl disc is one of the very few on which Blumberg is heard.


Jim Leigh recalled Jerry Blumberg in his memoir, Heaven on the Side, 2000, p 146-147:

"Another amazing figure -- mild, well-barbered, dressed like a stockbroker -- turned up at [Pier 23]: the trumpetist Jerry Blumberg, who had played in the late '40s with the second Bob Wilbur band, along with Bob Mielke. He had also taken lessons in New York from Bunk Johnson. (I had heard his remarkable imitation of Bunk on a 78 . . .) Blumberg had an amazing talent for accurately reproducing the styles of other players and then improvising freely within those styles.

His style at the Pier was an eclectic virtuoso conglomeration, in which, from moment to moment, might be recognized influences as diverse as Bunk and Louis Armstrong and Bix Beiderbecke, Buck Clayton and Bobby Hackett.

In his own natty and self-disciplined way, Jerry Blumberg was a killer. . . I wondered if perhaps it had always been too easy for him. The way he tossed off 16th-note runs at any tempo, you knew he would never play a bad note. If it is possible to sound too effortless, he did at times.

But for such an unassuming and evidently vulnerable man he was unquestionably a monster of a talent. Talk, talk, talk: I still don't know what to say about Jerry Blumberg, and I never will."



Puzzling Sessions at Monkey Inn

There's a puzzle regarding the Monkey Inn sessions of 1961-62. For decades Bob Mielke recalled it was Jerry Blumberg on this gig. Briefly in the Bay Area during the late 1950s and early 60s, Jerry made a strong impression on local musicians. But he soon quit the music business for health and personal reasons.

Blumberg recently broke a silence of 50 years to state that he is not the horn player on these tapes. Nonetheless, he did recall playing Monkey Inn with Mielke a couple of times. And his itinerary Bay Area overlapped with these dates. Jerry was sometimes heard at Erickson's Pier 23 jam sessions, and extant tapes of him subbing in the Bearcats show a strong resemblance.

So despite his demurral, informed listeners remain convinced this is Blumberg, including Bob Mielke and jazz scholar Richard Hadlock, who distinctly recalls Jerry's "classy" sound. Probably Blumberg, this tasteful lead horn blends a swinging Bobby Hackett New York Dixieland sound with flourishes of Bunk Johnson, providing skillful leadership without aggressiveness, a full tone, flowing technique and fresh improvisational ideas.



ARCHIVE MUSIC

Bill Erickson Combo
Monkey Inn, Berkeley 8.7.61

Probably Jerry Blumberg (trumpet)
Bob Mielke (trombone)
Bill Erickson (piano)
Jimmy Carter (drums)

Way Down Yonder in New Orleans (5:58)
Beale Street Blues (5:26)
Indiana (5:50)
Bienville Blues (6:25)
Gee Baby, Ain't I Good to You (7:33)
Tishomingo Blues (5:30)
Royal Garden Blues (4:20)
Ring Dem Bells (5:16)
Savoy Blues (4:48)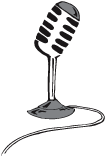 ARCHIVE INTERVIEW:

Bob Mielke recalls Jerry Blumberg.mp3 (2:50)
(This eyewitness interview clip is included, despite known factual errors in Mielke's recollection.)

Dave Greer recalls Jerry Blumberg.mp3 (1:04)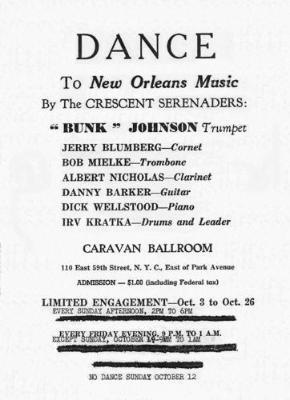 I asked Hal Smith for his thoughts on
Jerry Blumberg:

"He started out as a Bunk Johnson protégé. You can still hear Bunk's ideas and phrasing on the tapes with Bill Erickson's Quintet, but Blumberg's chops were obviously in better shape than Bunk's. Also, there is a definite Armstrong influence (as heard on "I'm Confessin'").

Later, when he played with Turk Murphy, Blumberg's sound resembled Bob Short's (when Short played cornet with Turk). In both cases, there is a similarity between Blumberg's and Short's playing and Bobby Hackett's."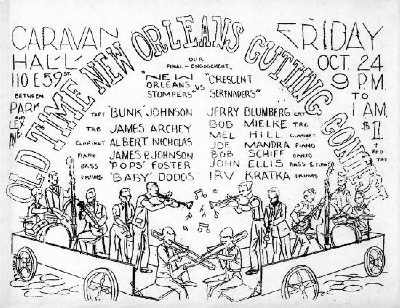 LINKS to Blumberg's musical associates (internal):
Bill Erickson
Bob Mielke
Bunk Johnson

LINKS:
Bunk Johnson on Wikipedia



Tip Jar

This site is free. But you can help sustain it, and encourage me with donation to the tip jar.

Secure payment through PayPal is anonymous, except that I will see your e-mail address.

Donations are paid securely through PayPal.

Donation $5.00
Donation $10.00
Donation $20.00
Donation $35.00
Donation $50.00
Donation: You decide