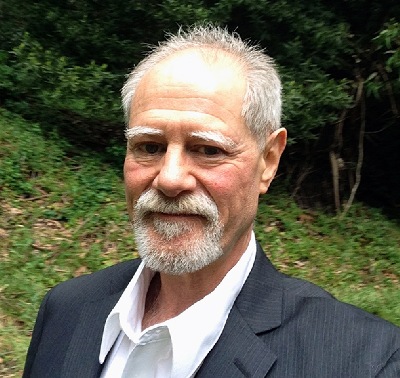 JAZZ RHYTHM
is an exploration of the lore, culture and personalities of early jazz, presenting
Jumping Swing, Classic Blues
and Hot Jazz:
Old and New

Welcome to thousands of unique historic and archival performances, broadcasts, jam sessions, interactive articles and interview clips offered free of charge or advertising.


You'll hear the music and meet the colorful characters who shaped and defined America's most original art form,1900-1950: • turn-of-the-century New Orleans
• Classic Jazz of the Twenties
• Thirties Swing
• the best of the Big Bands
• Traditional and Revival jazz.

Below are the most recently updated JAZZ RHYTHM pages or articles published in third-party publications for your enjoyment.

Dave Radlauer



Recent and updated pages and content: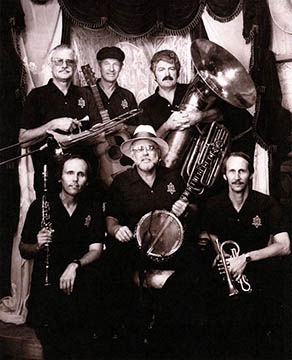 From 1983 to 1991, Black Diamond Jazz Band was a rollicking Classic Jazz band based in the Central Valley of California. It was led by George Knoblauch with a strong tuba and banjo rhythm signature, plus the Ragtime piano of Marty Eggers.


The band was always committed to ensemble-style Classic Jazz from the late 1920s, each musician performing in a style appropriate to the era of stomp-time two-beat music.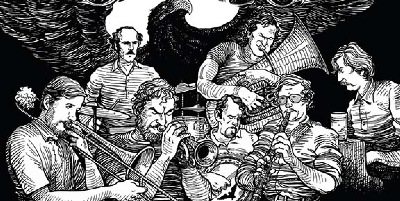 NEW BLACK EAGLE JAZZ BAND

Exclusive Archival Performance in November 1984

South Bay Traditional Jazz Society, Sunnyvale, Calif.

More than four hours of live Traditional Jazz at its finest.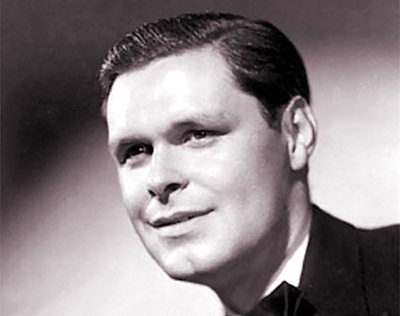 Lyle "Spud" Murphy: Unsung Hero of Swing

New article on Syncopated Times.

Updated tribute page for Spud.



Interactive articles with music and photos at Syncopated Times


Frank Big Boy Goudie Pt. 3 in San Francisco 1956-64
His New Orleans-style clarinet was welcomed into the thriving San Francisco Jazz Revival.

Frank Big Boy Goudie Pt. 2, South America 1939-46, Europe 1946-56
Living in South America for a half decade Goudie played Samba-swing, Latin dance music and Jazz when he could, encouraging a nascent Jazz movement before he resumed performing and recording in Europe.

Frank Big Boy Goudie Pt 1 in Paris 1924-39
Goudie was at the heart of Harlem-in-Montmartre performing at more than 60 venes, tours, gigs and residencies.

Better Days Will Come Again
This new biography makes it clear that Arthur Briggs witnessed and participated in key developments of early Classic Jazz. For two decades he was a driving force in a Golden Age of Jazz, and the best trumpet player of any kind on the European Continent.

Women of Jazz - Part One
Concealed in the shadows of Jazz and Blues history are dynamic women who nurtured, guided and developed the music. Several of the most talented and accomplished are profiled including Blanche Calloway, the first woman to lead an all-male jazz band; "Empress of the Blues" Bessie Smith; the Basie-style International Sweethearts of Rhythm, the high-water mark of the "all-girl" orchestras; and Ina Rae Hutton, leader of the all-female Melodears Swing orchestra.

Dynamic Women of Jazz and Blues - Part Two
Lil Hardin who was midwife to the birth of Jazz on record; Ma Rainey, the tough and independent "Mother of the Blues;" and supremely talented trumpet player and singer, Valaida Snow. Composer, arranger, bandleader and radical modernist Mary Lou Williams is featured.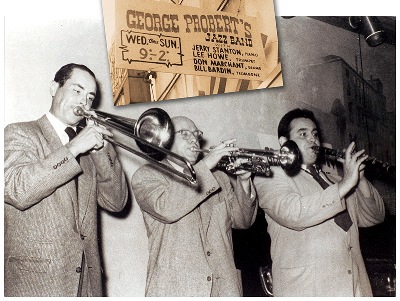 The Trombone Eloquence of Bill Bardin

Jazz trombonist Bill Bardin (1924-2011) played gutty two-beat Stomps, sophisticated four-beat Swing and lowdown Blues for nearly seven decades. His rich tone and powerful instrumental voice made him a stalwart of the San Francisco Traditional Jazz Revival.

Featured are lively interview quotes, rare photos and unique audio.

Bardin Pt. One

The Dawn Club, Turk Murphy, Benny Strickler, Burt Bales, Victor's and Roxie's, Meilke and the Bearcats.

Bardin Pt. Two

Earl Scheelar, Bob Helm, P.T. Stanton, Dick Oxtot, Zenith Jazz and other Scheelar ensembles.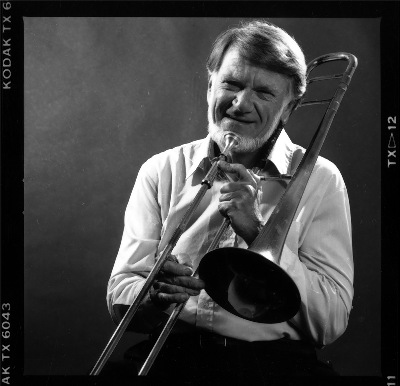 New! New! New!

Farewell to Bob Mielke: Photo Essay and Rare Audio

A fond farewell offers three dozen previously unpublished photos and fifty streaming audio tracks profiling this innovative bandleader and imaginative trombonist.

Newly available exclusives include Mielke's New Bearcats (1991) and Joe Sullivan (1961) live on the San Francisco waterfront.

Also found at the New Bob Mielke Tape Archives



Articles with music and photos are being published in the audiophile magazine, Dagogo

The music, words and voice of W.C. Handy reveal a passion for music, the Blues and African American culture.

Swingin' with Casa Loma Orchestra
Casa Loma set the highest standards for excellent musicianship, superb arranging, collective spirit, classy presentation, romanticism and hard-driving dance rhythms.

James P. Johnson: Forgotten Musical Genius

In this award-winning production, the life, music and career of early Jazz piano player James P. Johnson are explored with musical examples and audio clips from the radio series, Jazz Rhythm. Actor Peter Coyote reads from Johnson's recollections.

Better Days Will Come Again: The Life of Arthur Briggs
Arthur Briggs was considered the premier Jazz trumpet player of Europe between the two world wars. Living in France continuously after 1931

The Maestro and the Gypsy

Duke Ellington and his Famous Orchestra Live

Remembering Buck Clayton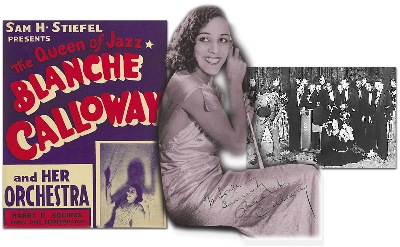 Women of Jazz:
Concealed in the shadows of early Jazz, Blues and Popular music history are dynamic and accomplished women who nurtured, guided and developed the music. Several of the most talented and accomplished are profiled.

Dynamic Women of Early Jazz and Classic Blues, Pt. 1 of 2
Featuring The International Sweethearts of Rhythm, Blanche Calloway, Bessie Smith, Ina Rae Hutton and Her Melodears.

Dynamic Women of Early Jazz and Classic Blues, Pt. 2 of 2
Lil Hardin Armstrong, Ma Rainey, Sophie Tucker and Mary Lou Williams are featured.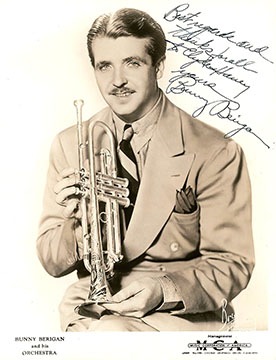 MORE ON DAGOGO:

Soaring with Bunny Berigan

Bunny Berigan was best known for his hit recording of "I Can't Get Started" on which he sang and played trumpet. He was one of the first to play the horn equally well from the top to bottom of its range and successfully fused the extroverted power of Louis Armstrong with the nuanced tonal palette of Bix Beiderbecke.

For a decade of the Swing era, Berigan was one of the most consistently expressive and inspiring talents of his generation.


Updated Bunny Berigan page this site.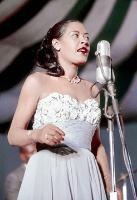 Everybody loves Billie on Dagogo!

Discover The Real Billie Holiday:

Part 1 - 1930s

Part 2 - 1940s

Part 3 - 1950s

Don't miss the updated and upgraded Billie Holiday page on this site.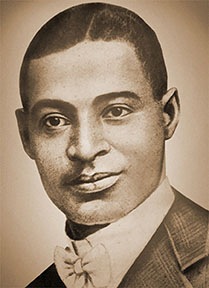 Imagining Buddy Bolden

A documentary special marks the release of the motion picture Bolden, directed by Daniel Pritzker with music by Wynton Marsalis.

Meet the first jazz trumpet player and leader of a jazz band, Buddy Bolden. His gripping rise to fame and his vivid life and times emerge in a lively swirl of music and voices at the birth of Jazz in New Orleans around 1900.

Though Bolden never recorded, by sampling the music of his contemporaries, proteges and followers we can Imagine Buddy Bolden.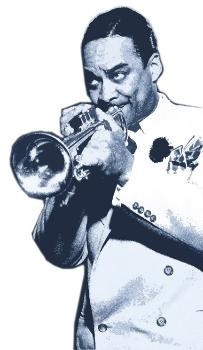 Yet more on Dagogo:

Burp Hollow: S.F. Nightclub, 1956-66


Remembering Buck Clayton


The Unissued Hi-Fi Albums of Bob Mielke and The Bearcats, 1955


Radlauer articles index at Dagogo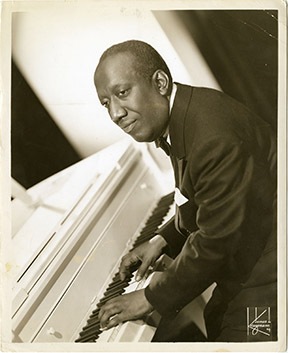 James P. Johnson

A forgotten genius, Johnson created Harlem Stride piano style, dozens of piano rolls, early Black theatrical musicals, hundreds of popular songs, full-scale symphonic works, propelling African American music into the modern era.
His dramatic legacy is re-explored in depth.

In this award-winning production, the life, music and career of early Jazz piano player James P. Johnson are explored with musical examples and audio clips from the radio series, Jazz Rhythm.

Actor Peter Coyote reads from Johnson's recollections and Mark Borowsky expertly traces his career, sharing insights gleaned from a lifetime studying this overlooked American genius.




Ev Farey (1930-2018)

This page celebrates traditional jazz horn player Ev Farey (1930-2018).

His contributions to the Frisco Traditional Jazz revival were substantial. Heard in newly restored live sessions, he led Bay City Jazz Band and Golden State Jazz Band.

Page includes a lengthy and in-depth interview unheard for 20 years.

An expanding collection of sounds and images from his personal library, here.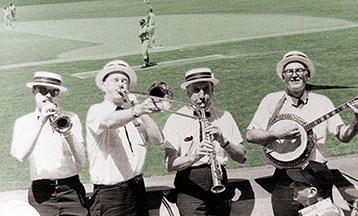 For nearly a quarter century Bob Mielke and the Oakland's Swingin' A's Baseball Band brought vintage jazz to ballpark audiences, casual private parties and Traditional Jazz enthusiasts.

Featured at ballgames they played short sets of tunes "chorus and a half" in length. A solid musical ensemble featuring notable Bay Area reed players: Bob Helm, Bill Napier and Richard Hadlock.

A Syncopated Times article further explores:

Mielke Strolling Dixieland Band, 1969-92



Jazz Singer, Barbara Lashley

Tribute to singer Barbara Lashley on Syncopated Times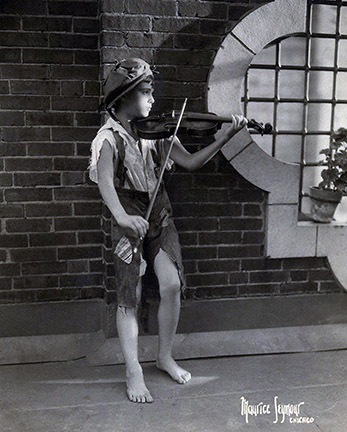 Bobby Bruce

Noting the passing of Bobby Bruce (b. 1925 - d. 2018).

A versatile musician and arranger who still active at age 90, Bruce has one of the longest, most diverse music careers I've encountered. Started in Vaudeville in the 1930s playing jazz modeled on Stuff Smith. In the late 1940s he worked in Western Swing with Leon McAuliffe, Bob Wills, and his brothers. During the early 1950s he had a very successful studio career in Hollywood playing, composing and arranging for television and film

Features exclusive interviews and commentary.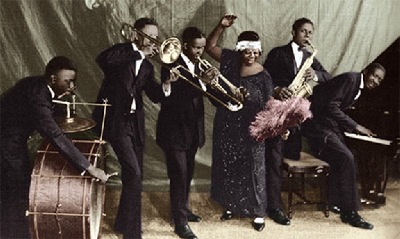 Bessie Smith
and Ma Rainey
Ma Rainey, "Mother of the Blues" and her protégé Bessie Smith, "Empress of the Blues" shaped and introduced the Classic Blues before 1920.

Their powerful voices and forceful personalities set the standard for recorded blues. They captivated a new urban audience with wind-up Victrolas and a hunger for novelty.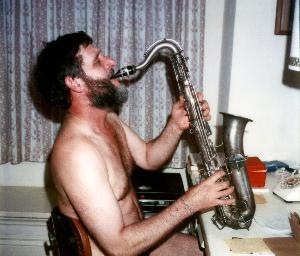 Earl Scheelar has been a bandleader, distinctive cornet player and master clarinetist since the 1950s.

At or next to the center of revival jazz in the East Bay over four decades, Scheelar ran jazz bands that fit no preexisting mold. When circumstances offered no favorable music venue he launched his own dance hall and band: Earl's New Orleans House.

Newly published:
Earl Scheelar Will Surprise You, SF Cricket, Summer-Fall, 2016, SFTradjazz.org

Interactive article with 40 photos and 90 music tracks.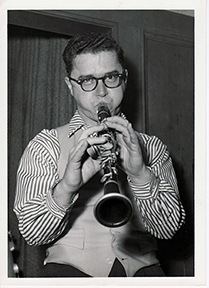 Frank Chace, clarinet (1924-2007)

Frank Chace was admired for his wild, expressive Chicago clarinet style in a lineage from Pee Wee Russell and Frank Teschemacher, with secondary influences of Johnny Dodds and Omer Simeon.

Still under construction, this page is a growing Frank Chace audio archive and photo gallery offering a large number of previously unpublished Chace performances of exceptional quality.

Includes very rare recordings of guitarist Marty Grosz, pianist Don Ewell and others.

Recently posted: the legendary Ristic LP, and Frank with Jabbo Smith.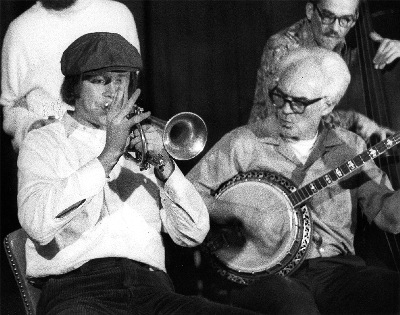 Exciting music and photos of late trumpet and piano player Jim Goodwin.

Goodwin made a strong impression on San Francisco Bay Area listeners and fellow musicians. New and exclusive tapes from his Bay Area decade (late-1960-70s) are featured.

Photos, out-of-print albums, tributes from musicians and unique audio artifacts sketch an appealing profile for a widely loved and singular jazz talent.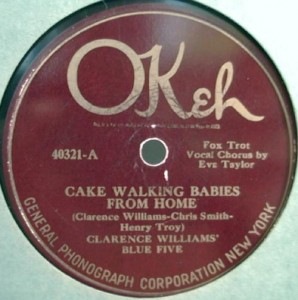 Introducing Clarence Williams
Clarence Williams was an early Classic Jazz pioneers,a talented and driven bandleader, pianist and accompanist, singer and composer who wrote many jazz and blues classics.

Updated with new music, photos and text.

During the 1920-30s he worked for Okeh Records and others directing production of maybe a thousand jazz and blues records by Louis Armstrong, Bessie Smith, King Oliver, Fats Waller, and he composed for early black musical theater.


Meet Williams talented wife, singer and show business pioneer, Eva Taylor.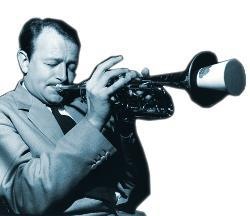 Humphrey Lyttelton
The trumpet and clarinet player, composer and bandleader, author, illustrator and broadcaster who made New Orleans jazz popular in Great Britain.

Includes consideration his partnerships with Buck Clayton and Wally Fawkes.




The Lark's Club tapes

New in-depth article!

Part One:
The Bearcats at the Lark's Club: Sound and Images

Part Two:
The Bearcats at the Lark's Club: Sound and Images

Fresh audio and visual resources provide an ongoing survey of Bob Mielke's Bearcats. New tapes and photos illuminate the Bearcats' first and best regular gig in Berkeley.



South Frisco Jazz Band
The classic two-cornet, Lu Watters-style South Frisco Jazz Band appeared at festivals and concerts,c. 1979-95.

This new page presents recordings in cooperation with former band members, followers and enthusiasts. A growing archive offers exceptional performances selected from concert tapes or unpublished and out-of-print sources.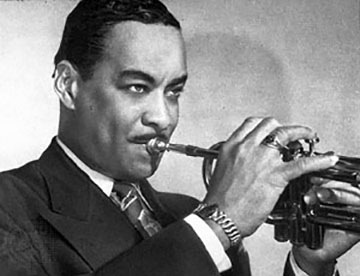 A refurbished Buck Clayton
page features this multi-talented Swing era trumpeter, composer, arranger and well-dressed jazz cat.

Newly posted archival photographs.





New 6.2016

Pianist Ray Skjelbred was the best Classic Jazz keyboard player to emerge on the West Coast, second only to Burt Bales. His other influences include Earl Hines, Joe Sullivan, Jess Stacy and Art Hodes among others . . . but really all the piano literature of jazz.

Skjelbred was very active in the San Francisco Bay Area from c. 1969 to the early 1990s partnering with the finest local musicians.

His earliest and out-of-print albums, exclusive jam sessions, tributes from fellow musicians and photos are featured.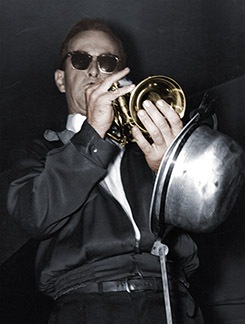 P.T. Stanton
Exciting new audiotapes, stories, recollections and images of this unique and peculiar jazz horn player continue to emerge. This page is fortified with new photos and an interactive article: The Odd Brilliance of P.T. Stanton.

Now in two parts:
P.T. Stanton 1950s-60s: Early years, Lark's Club, Frank Goudie, and recollecitons from Barbara Dane, Bill Bardin, Richard Hadlock and Dave Greer.

P.T. Stanton 1970s: Featuring P.T. Stanton Night, Stone Age Jazz Band and recollections by Bob Mielke, Pete Allen, Barbara Dane, Robin Hodes.







Newly available photos of Lester Young, NYC, 1950.



Great Pacific Jazz Band was a nine-piece Frisco-style Trad Jazz band with second cornet and two banjos, modeled on Lu Watters Yerba Buena Jazz band.

Newly available photos and audio celebrate the band's brief existence 1958-61.

Added 12.2015
Phil Howe's Classic Jazz Band
This related band was a failed attempt to sustain the Great Pacific Jazz Band.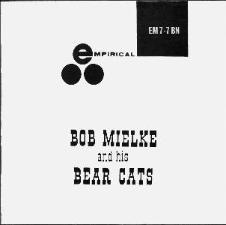 Bob Mielke's Bearcats Audio Archive

A new page featuring unissued rarities from the 1950s starting with a restoration of the ill-fated Empirical LP from stunning stereo master tapes.

Meet the star of their early sessions,
clarinet player Bunky Colman.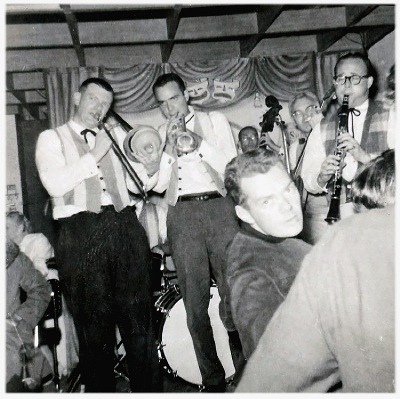 Burp Hollow tapes

New audio, photos and content have recently been posted. Explore the life of North Beach Babylon and meet a true Frisco character: owner-operator former mafioso Millio Militti.

"Hosted by a shady operator the best of Frisco Jazz was served up with a dubious cocktail at a crowded little gingham-topped table at the infamous Burp Hollow."



The Infamous Burp Hollow:
North Beach Nightclub and San Francisco Jazz Bar, 1956-66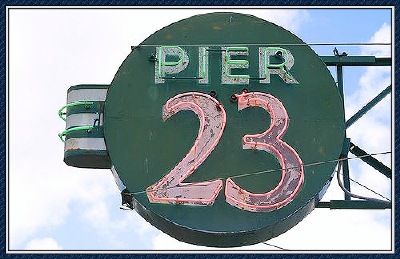 Pier 23 stereo broadcast

Newly restored stereo and mono broadcasts from this legendary San Francisco waterfront dive and jam session bar on the Embarcadero.

Pier 23 tapes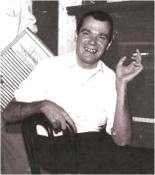 Erickson's One Man Band recordings are newly posted. Among the more successful of their kind, they're tight and polished with some delightful Bixian trumpet solos and overdubbed horn-section passages. This is excellent arranging that is both a tongue-in-cheek send-up, and affectionate tribute to the popular music of an earlier generation. Formidable musicianship.

Willie the Master.pdf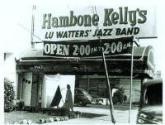 Trad Jazz exclusive!

Yerba Buena Jazz Band A reassessment of the West Coast Traditional Jazz rebellion of the Forties is accompanied by fresh transfers of unissued live performance discs.

YBJB - Phil Elwood His legendary broadcasts of 1957/66 celebrating Yerba Buena.




This site is free. But you can help sustain it, and encourage me with donation to the tip jar.
Secure payment through PayPal is anonymous, except that I will see your e-mail address.


Donations are paid securely through PayPal.

Donation $5.00
Donation $10.00
Donation $20.00
Donation $35.00
Donation $50.00
Donation: You decide



JAZZ RHYTHM / Dave Radlauer
Dradjazz@Gmail.com
510.717.5240
Oakland, CA 94601