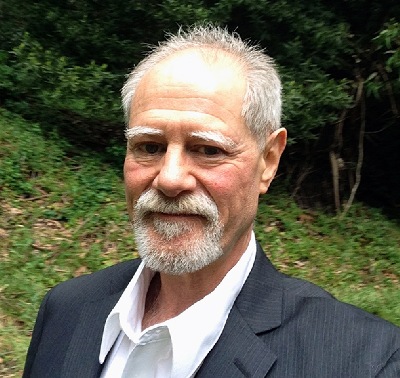 JAZZ RHYTHM:
Jumping Swing, Classic Blues
and Hot Jazz:
Old and New

JAZZ RHYTHM explores the lore, culture and personalities of early jazz bringing you the colorful characters and inside stories, that define the origin, growth and worldwide spread of jazz music: America's most original art form.

After three decades, I've renewed and expanded my mission offering content advancing our understanding and enjoyment of early Jazz, Swing and Blues. The pages and programs contain a great deal of rare archival music, interviews, primary sources, and articles from collaborators worldwide.

JAZZ RHYTHM aims to enrich our understanding of early jazz. Programs, interactive articles, music archives and pages are deeply researched offering rich online resources for your exploration and delight.



New and updated pages and content:




Dick Oxtot was at the center of San Francisco Bay Area revival jazz for over a half century, from his junior apprenticeship with Yerba Buena Jazz Band to the Swingin' A's baseball band, or leading his Golden Age Jazz Band for three decades.

Thanks to Darylene Oxtot, rare photos, music and clippings from Dick's personal archives offer fresh views of his life in jazz.

New recordings, photos and feature on Oxtot's Country, String Band and Folk music added 9.2015.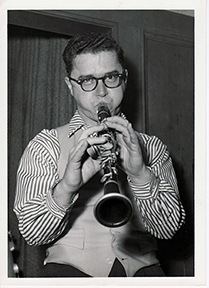 New 7.2015

Frank Chace, clarinet (1924-2007)

Frank Chace was admired for his wild, expressive Chicago clarinet style in a lineage from Pee Wee Russell and Frank Teschemacher, with secondary influences of Johnny Dodds and Omer Simeon.

Still under construction, this page is a growing Frank Chace audio archive and photo gallery offering a large number of previously unpublished Chace performances of exceptional quality.

Includes very rare recordings of guitarist Marty Grosz, pianist Don Ewell and others.

Newly posted: the legendary Ristic LP, and Frank with Jabbo Smith.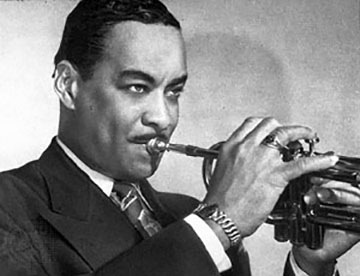 New 9.2015




A refurbished Buck Clayton
page features radio programs about this
multi-talented Swing era trumpeter, composer, arranger and jazz cat.

Newly posted archival photographs.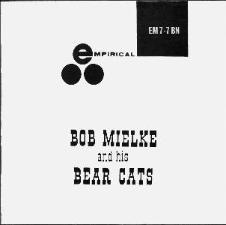 New 2.2015


Bob Mielke's Bearcats Audio Archive

A new page featuring unissued rarities from the 1950s starting with a restoration of the ill-fated Empirical LP from stunning stereo master tapes.

Meet the star of their early sessions,
clarinet player Bunky Colman.


Burp Hollow tapes

New audio, photos and content have recently been posted. Explore the life of North Beach Babylon and meet a true Frisco character: owner-operator former mafioso Millio Militti.

"Hosted by a shady operator the best of Frisco Jazz was served up with a dubious cocktail at a crowded little gingham-topped table at the infamous Burp Hollow."

New interactive article published by San Francisco Traditional Jazz Foundation:

The Infamous Burp Hollow:
North Beach Nightclub and San Francisco Jazz Bar, 1956-66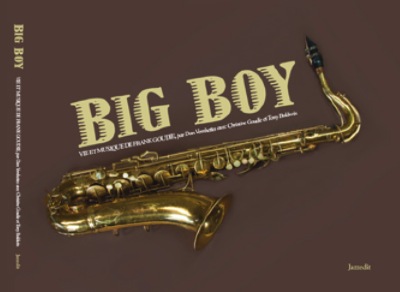 Big Boy: The Life and Music of Frank Goudie
By Dan Vernhettes with Christine Goudie and Tony Baldwin
76 pages, 100 photographs, index and discography, 30 euros + postage


New 9.2015

New and exclusive recovered audio and photos at Goudie's San Francisco.



At last a fitting and gorgeous biography of Frank "Big Boy" Goudie brings this overlooked, wandering jazz multi-instrumentalist into clear focus. With nearly 100 photos, this handsome full-color, limited edition 76-page volume encompasses the full scope of his monumental life.

Author Dan Vernhettes -- in association with Goudie's daughter and researcher Tony Baldwin -- fully documents and illustrates one of the most astonishing and colorful lives of jazz.

A remarkable feat of documentary research, the writing flows well, concisely cross-referencing eyewitness accounts, clippings, articles and swaths of previously unpublished photographs. For the first time a comprehensive illustrated discography of Goudie's music has been compiled, including his many unissued San Francisco performance tapes.

This book solidly establishes Frank Goudie's bona fides as a jazzman of the first order. It captures the vast sweep of a journey through the heart of jazz second to none in the last century: kudos to the authors.


Available exclusively from JAZZEDIT
http://www.jazzedit.org/English/EBb/Big-Boy.html

Also available in French language edition.

Jazzedit also offers a landmark book about Tommy Ladnier, and two fascinating volumes exploring Jazz Puzzles of early New Orleans.




New 6.2015



Newly available photos of Lester Young, NYC, 1950.

Updated 9.2015


The Lark's Club

Audio and visual updates provide an ongoing survey of Bob Mielke's Bearcats.

New tapes and photos illuminate the Bearcats' first and best regular gig in Berkeley.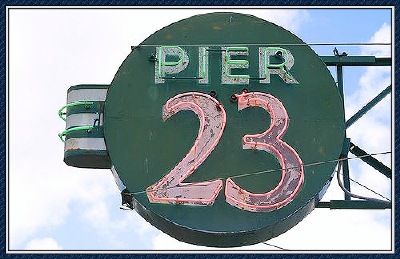 Pier 23 stereo broadcast

Newly restored stereo and mono broadcasts from this legendary San Francisco waterfront dive and jam session bar on the Embarcadero.

Pier 23 tapes

New 4.2015

Newly available:
"Bay Area Jazz Clubs of the Fifites"
Brett Runkle's self-published, typewritten monograph (Berkeley, 1978) is offered for the first time. Only a few photocopies of the hand typed ever existed, including the one on file with the Berkeley City Public Library. Excerpted in updates to: The Bagatelle, Pier 23, The Lark's Club and YBJB (Hambone Kelly's).

Great thanks for Joe Spencer for transcribing this exceptionally rare document.

Brett Runkle tribute page forthcoming.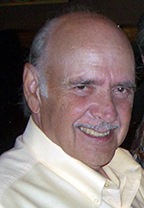 New 4.2015

Ted Butterman
More updates to trumpet player Ted Butterman's page feature rare jam session tapes with Frank Chace, Bob Skiver and Wayne Jones from the mid-1960s, and playing some very nice piano.

Newly available recordings of the fine Old McHenry's Novelty Orchestra at Village Tavern in 1980 feature Ted with Miles Zimmerman (clarinet), Harry Graves (trombone), Mike Walbridge (tuba) and Mike Schwimmer (washboard).


New 9.2015






The page of pianist Burt Bales has
new audio and exclusive new photos from the collection of Bob Mielke.


New 2.2015


Frisco Jazz Archival Rarities
The best and rarest of the archival jazz recordings heard on this site will soon be available for purchase on CD or via download (Amazon, i-tunes, Pandora, etc) from Grammercy Records in partnership with Dave Radlauer.



JAZZ RHYTHM EXCLUSIVE:

The Janis Joplin Jazz tapes.
Joplin was taped in 1963 & 1965 with Dick Oxtot jazz bands in the San Francisco area.
A raw young talent, she had an unmistakable feeling for the blues.
Fresh transfers of archival tapes restore missing jazz horn solos.


New 4.2015

South Frisco Jazz Band

The classic two-cornet South Frisco appeared at festivals and concerts,c. 1979-95.

This new page offers recordings presented in cooperation with former members, their followers and enthusiasts. A growing archive presents exceptional performances selected from concert tapes, rare and unpublished or out-of-print sources.



P.T. Stanton
Exciting new audiotapes, stories, recollections and images of this unique and peculiar jazz horn player continue to emerge. This page is fortified with new photos and an interactive article: The Odd Brilliance of P.T. Stanton.

Now in two parts:
P.T. Stanton 1950s-60s: Early years, Lark's Club, Frank Goudie, and recollecitons from Barbara Dane, Bill Bardin, Richard Hadlock and Dave Greer.

P.T. Stanton 1970s: Featuring P.T. Stanton Night, Stone Age Jazz Band and recollections by Bob Mielke, Pete Allen, Barbara Dane, Robin Hodes.



The Bagatelle
Newly available historic recordings from this San Francisco jazz joint feature Oxtot's hot little bands of 1958-59 with Ted Butterman (cornet), Bunky Coleman and Frank Goudie (clarinets) and Bill Bardin (trombone) among others.

Also featured are the 1958 Clem Raymond sessions recorded in part at The Bagatelle.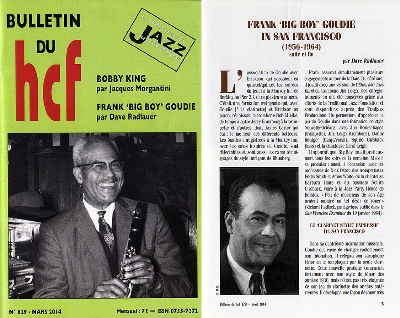 News item

I'm honored that my 2013 article profiling Frank Goudie in San Francisco has been re-published in French by the Bulletin of the Hot Club of France, 2014.

Founded in 1950 by French jazz critic Hugues Panassie, Bulletin du HCF "La revue du jazz authentic" is one of the longest-lived jazz publications.

Download French.pdf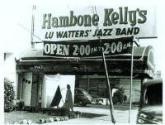 New and exclusive!

Yerba Buena Jazz Band A reassessment of the West Coast Traditional Jazz rebellion of the Forties is accompanied by fresh transfers of unissued live performance discs.

YBJB - Phil Elwood His legendary broadcasts of 1957/66 celebrating Yerba Buena.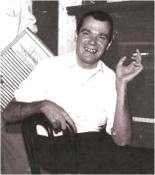 Erickson's One Man Band discs are newly posted. Among the more successful of their kind, they're tight and polished with some delightful Bixian trumpet solos and overdubbed horn-section passages. This is excellent arranging that is both a tongue-in-cheek send-up, and affectionate tribute to the popular music of an earlier generation. Formidable musicianship.

Willie the Master.pdf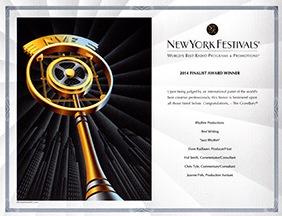 JAZZ RHYTHM has received the New York Festivals, World's Best Radio Programs & Promotions Finalist Award Winner for Best Writing 2014: Discovering Frank Big Boy Goudie and The Benny Strickler Story.

New 8.2015


Learn to Read/Ride

My brother, Dan Radlauer recently authored this warm recollection of my parents, writers Ruth and Ed in Racer X Illustrated.



NEW AND RECENT:

Berkeley Jazz House Music preserved from the legendary parties and jam sessions from more than a half century ago.

Writing and Essays My carefully crafted essays and recollections. Not jazz-related.

Earl Scheelar Outstanding classic jazz cornet and clarinet player; exclusive audio content.

Pier 23 tapes - Exciting new transcription of a live KOFY broadcast from Pier 23 (c. 1959). Featuring Erickson (trumpet), Frank Goudie (clarinet), Bob Mielke (trombone), and vocals by pianist Burt Bales and banjo player, Dick Oxtot. Extremely rare!

Interactive article about Erickson.pdf recently published by SF Trad Jazz Foundation

Burp Hollow tapes Exclusive tapes from a famous San Francisco jazz dive.

Bill Napier One of the best jazz revival clarinet players on the West Coast.

Byron Berry rare tapes and photos; new March, 2014

Monkey Inn tapes Newly available tapes continue to emerge from the personal collection of Bob Mielke.

Turk Murphy (New and under construction)

The Radlauer books
(Not Jazz-related: a convenient place for me to offer to enthusiasts of the books about motorsports written by my late parents, Ed and Ruth Radlauer scans of some of their books.)

Bill Dart Remembrance of the drummer for Yerba Buena Jazz Band.

Andre Ekyan French alto sax jazz pioneer, Django associate.

Bunk Johnson Re-discovery of this early New Orleans trumpet player launched the New Orleans revival.

Pier 23 tapes Rare performances of Ray Ronnei, Frank Goudie, Jim Leigh and Bill Erickson.

Vince Cattolica One of San Francisco's best, and best-loved, and most swinging clarinet players.

Washboard Rhythm Kings Skiffle, jazz and hokum sessions from the 1930s.


Expanded, revised or upgraded pages on this site:

Frank Big Boy Goudie Pages updated and overhauled with new items.

Frank Goudie's Paris Reassessing his ubiquity in Paris between the wars.

Goudie's San Francisco Janis Joplin and other jazz recordings added.

Bill Erickson Ongoing additional archival music and photos.

Casa Loma Orchestra Pioneering swing orchestra.

Duke Ellington and his Famous Orchestra live Live performances 1938-63.

West Coast Traditional Jazz Recently added BBC documentary.


JAZZ RHYTHM / Dave Radlauer
email: Dradjazz@Gmail.com
Phone: 510.848.8323
Berkeley, CA 94705 USA